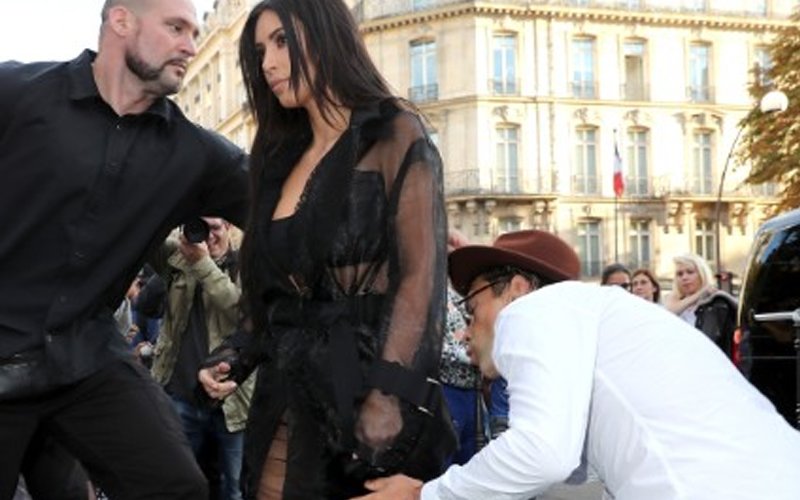 Something shocking has happened with Kim Kardashian, but not for the first time.

Her Paris A** Kisser Sediuk has done it again!

The story goes that Kim arrived at L'Avenue restaurant on Wednesday when the 27-year old Sediuk (who had committed this offence once in the past) ran up behind her and tried to assault her. At one particular odd point during his bum-rush of Kim, he bent over in an attempt to plant a peck on her world-famous booty.


According to an insider, "Kim assumed it was a photographer stepping too close. By the time she turned around, her bodyguard thankfully had him on the ground. She quickly realized it was something more serious when she turned around."

Kim is indeed very thankful to her security team to have handled the scary situation without any harm coming to her. However Kardashian wants Sediuk to pay for his actions. "She plans on pressing charges and has reached out to French authorities to file a complaint. This is the second time he has done this and she expects that he'll try it again on her or someone else. She has no idea of what his motivation is." says a source.

Image Source: celebbuzz