Kim Kardashian Was Paid 2 Million Dollars For Her Recent Advertisement- Reports
Recently Kim Kardashian was seen in the viral Uber Eats campaign with the character of Kath and Kim Sharon Strzelecki played by Magda Szubanski. While the ad is loved by Australians, the rumoured fee Kim charged has been finally revealed and it's shocking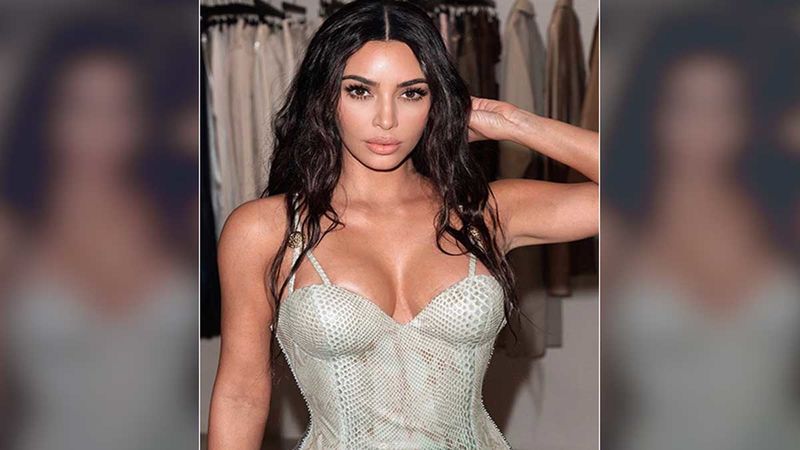 Kim Kardashian
is winning hearts with her social media account and the beauty mogul often shares pictures and videos treating fans. Recently the 'Keeping Up With The Kardashian's' star was seen in the viral Uber Eats campaign with the character of Kath and Kim Sharon Strzelecki played by Magda Szubanski. While the beauty mogul nailed her performance in the advertisement, the Uber Eats ad featuring Kim and Magda Szubanski was loved by many worldwide. As the ad is loved by Australians, the rumoured fee Kim charged has been finally revealed and it's shocking.
Kim Kardashian recently marked her debut in the viral Uber Eats campaign that also featured the popular mid-2000's sitcom Kath and Kim character Sharon Strzelecki played by Magda Szubanski. While Kim's video came out last month, there have been speculations about the mogul charging a hefty fee for her appearance on the advertisement. Now, according to reports in NW magazine, Kardashian waged around 2 Million dollars (US$1.35million) just to do whatever she portrayed in the Uber Eats ad. The beauty mogul was paid the hefty sum of money just to act confused by Sharon's pronunciation of 'Noice' and wear a netball bib. Also Read:
Kim Kardashian Frightens Son Saint West By Using A Creepy Spider Filter On Social Media- Watch Video
While it was not bad for Kim Kardashian just for a day's work, according to reports in the magazine and Junkee, the beauty mogul's worldwide fame and influence expected she could demand that amount as her payday. The Australians clearly loved the advertisement and many fans took to Twitter to praise the commercial to be a masterpiece and also mentioned that it is the greatest Uber advert ever made.
Meanwhile, recently while speaking on the Today show about her experience with Kim, Magda Szubanski shared that at first, Kim thought that netball was some kind of joke about the Met Ball and went on to add that it's the most anti-fashion ad that you can imagine. Magda also mentioned how the beauty mogul and she didn't shoot at the same time owing to her busy schedule and shared that they were in the same room but not at the same time.
Image source: Instagram/ Kim Kardashian