KUWTK Promo: Kim Kardashian Seems Uncomfortable Reading Out Analysis That Fans Want More Of Khloe And Kanye
Keeping Up With The Kardashians has been airing for 12 years now, Kris Jenner recently took to her social media to share the good news of a brand new episode coming up. The video shows Kim in conversation with Khloe and Scott Disick discussing their strategy for the upcoming season interesting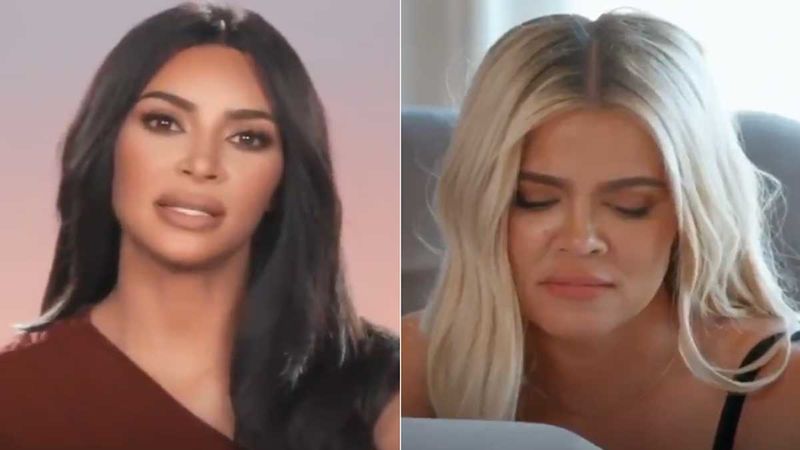 The reality TV show
Keeping Up With The Kardashians
has made the Kardashian-Jenner clan worldwide famous. As Kim Kardashian's mom Kris Jenner kick-started the show in 2007, the show has garnered a lot of fame over the years now. Today, Kris Jenner took to her social media to share a piece of good news with fans about an all-new 'Keeping Up' coming soon. The mommy of Kar-Jenner clan also shared a video where Kim, is spotted discussing the strategy on how to make it interesting with Khloe Kardashian and Scott Disick.
Kim Kardashian's mom Kris Jenner took to her Twitter to share the good news with fans. The popular mommy tweeted a video sharing a glimpse with fans and wrote, "Happy Sunday!!! Get ready for a brand new Keeping Up tonight! #KUWTK #family #love." Wishing fans worldwide a 'Happy Sunday', Kris wants fans to get ready for a brand new season of Keeping Up with The Kardashians tonight. As the show has been airing for years now, in the video Kris shared on social media, Kim, Khloe, and Scott Disick have been featured discussing the strategies for the show. Also Read:
KUWTK Promo: Kim Kardashian And Khloe Spot A Hickey On Kourtney's Neck; Kourt Gets Miffed With 'Nosy' Sisters
In the video, Kim is spotted discussing the analytics of the show and what the audience wants to watch more. While the mother of four discusses the details with sister Khloe and Scott, Kim shares how Khloe is the most loved personality on the show because of her nature, while the viewers want to see more their favourite couple KimYe. As Kim discusses the strategy, according to the report, 46% of people want to watch Scott Disick as they like his villainous act, whereas many viewers feel Kourtney tries to get away from the camera.
Image source: Twitter/ Kris Jenner