Kylie Jenner Has The Most Adorable Wish For Bestie Stassie On Her Birthday; Says 'I Have Your Back Till The End Of Time'
Makeup mogul Kylie Jenner took to her social media to pen down the most adorable and a heartfelt wish for her bestie Anastasia Karanikolaou aka Stassie as she celebrates her Birthday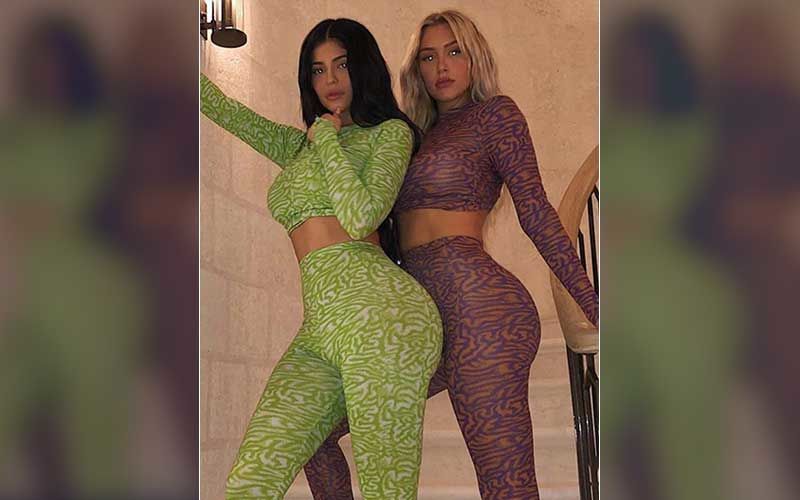 Makeup mogul Kylie Jenner has many friends she is often spotted hanging out with, but like all her fans are well aware, she is very close with her bestie Anastasia Karanikolaou aka Stassie. Kylie and Stassie are inseparable and constantly share sexy pictures with each other leaving fans all excited and happy. Now, as Stassie celebrates her Birthday today, the makeup mogul took to her social media to pen down the most adorable and heartfelt wish for her bestie, sharing pictures.
Taking to Instagram, Kylie Jenner shared a string of pictures featuring Stassie and herself. Sharing the post, the makeup mogul wrote, "happy birthday to my fairy 42 sister @stassiebaby!! you are the rarest of all time.." Wishing her bestie Stassie a very 'Happy Birthday', Kylie mentioned how she is the rarest of all time. She further wrote, "truly a gift to this world & the best aunty to my babygirl. i can't believe we are celebrating your 23rd birthday."
In the post's caption, Kylie mentioned how Anastasia is a gift to the world and revealed she is the best aunty to her baby girl Stormi Webster. Celebrating Stassie's 23rd Birthday, Kylie shared how she can't believe it. She then continued to write, "i cherish every year we've spent together and i thank God for putting you in my life. i wouldn't be able to do it without you. i have your back till the end of time. today and every day.. we celebrate you." Kylie mentioned how she cherishes every moment spent with Stassie, and thanked God for putting her in her life.
Moving on, the makeup mogul also revealed that she wouldn't be able to do it without her support and mentioned she will always have Stassie's back. Meanwhile, apart from writing down a heartfelt Birthday wish for Anastasia, Kylie also shared a string of pictures with her bestie and made sure she makes her day more special than ever. Also Read:
Image source: Instagram/ Kylie Jenner