Kylie Jenner Reacts To The 'False Narrative' Of Asking Money From Fans For Her Makeup Artist's Medical Bills – READ Statement
After being at the receiving end of criticism, Kylie Jenner took a moment and responded to the 'false narrative' of asking money from fans for her makeup artist's medical bills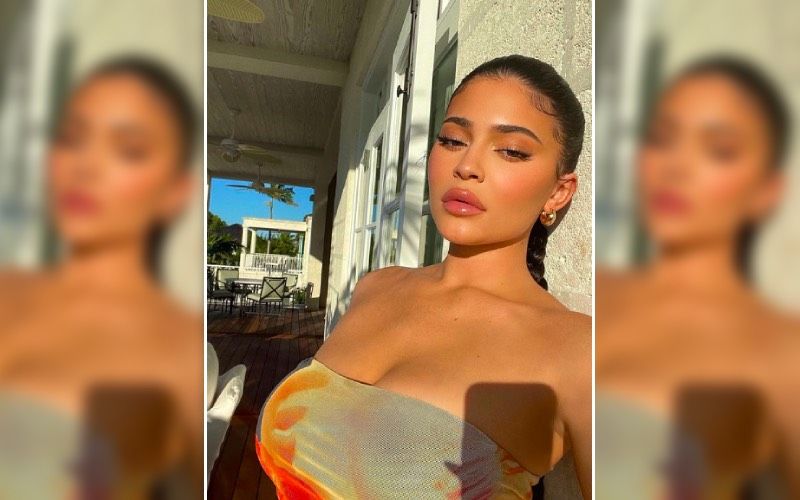 Keeping Up With The Kardashians star and cosmetic mogul Kylie Jenner was bashed left, right and centre for her so-called philanthropic work. Just recently, she asked her fans to make donations for her makeup artist who met with a tragic accident. Asking them to pay some money in GoFundMe, netizens slammed Jenner who is a billionaire for not helping her own makeup artist. Amidst all the hue and cry, the Kylie Cosmetics founder took a moment and responded to the 'false narrative' of asking money from fans for her makeup artist's medical bills.
Taking it to her Instagram stories, she wrote, "I feel it's important for me to clear up this false narrative that I've asked fans for money and am not paying for my makeup artist's medical bills. Sam isn't my makeup artist and unfortunately, we don't have a personal relationship anymore but I have worked with him a few years ago and think he's the sweetest." Kylie said that she immediately called her current makeup artist and friend Ariel when she saw her post about Sam's accident and his family's GoFundMe. "After learning in more detail about the accident it compelled me to visit his gofundme which was set at 10K. They had already raised $6K so I put in $5K to reach their original goal and thought I'd post on my stories to gain more awareness if anyone felt so compelled to share or donate," she explained.
She further continued, "I don't know how all of this got so twisted but this family has reached out through Ariel and are very appreciative of all the donations, prayers and love towards Sam."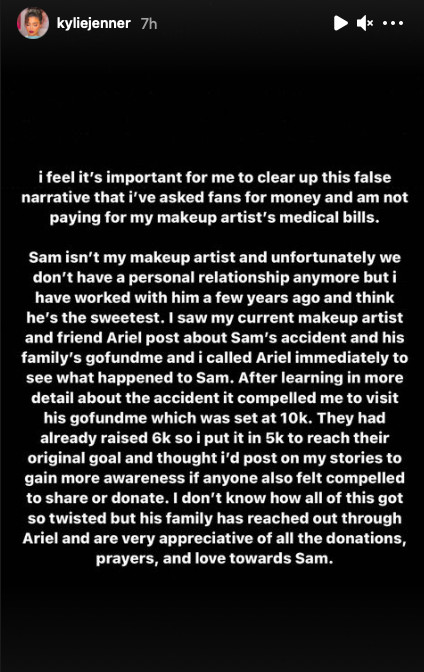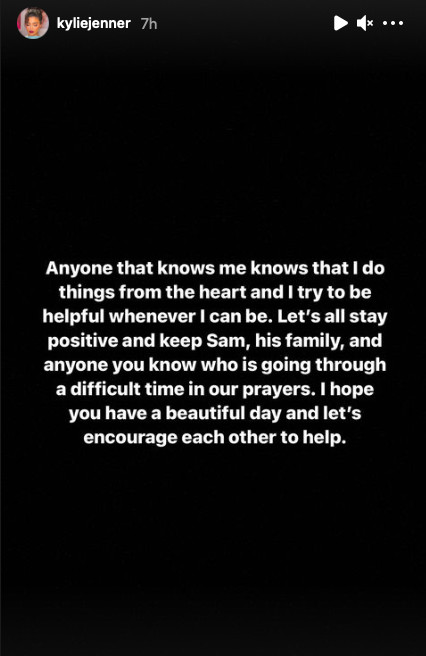 The 23-year-old mom then concluded, "Anyone that knows me knows that I do things from the heart and I try to be helpful whenever I can be. Let's all try to stay positive and keep Sam, his family, and anyone you know who is going through a difficult time in our prayers. I hope everyone has a beautiful day."
Image source: Instagram/ kyliejenner