Leonardo DiCaprio Supports Kangana Ranaut And Shah Rukh Khan's Cause 'Cauvery Calling'; Civil Society Groups Ask Him To Revoke His Support
Leonardo DiCaprio has come forword to support Isha Foundation's Cauvery Calling campaign which is being frintlined by Kangana Ranaut and other Bollywood stars. Now, Civil Society Groups have requested Hollywood star to revoke his call for support to Cauvery Calling citing various reasons in a letter addressed to him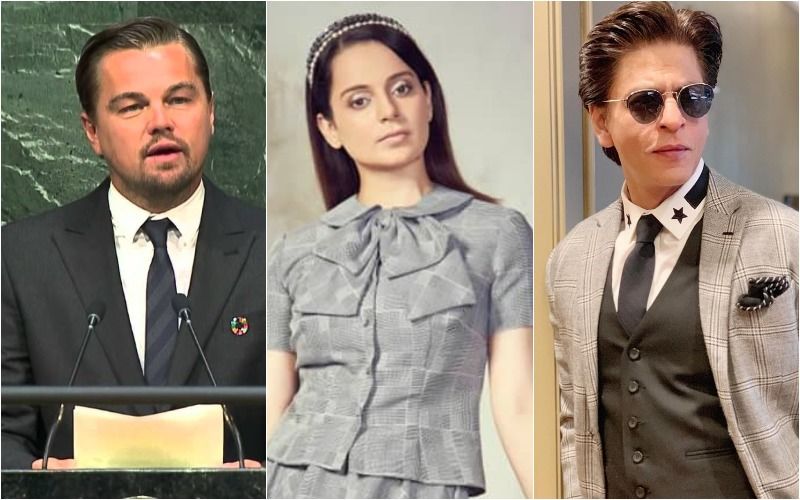 Hollywood actor
Leonardo DiCaprio
is not only known for his acting chops, but also for being an environmental activist and backing several noble causes. The Titanic star has now extended his support to Isha Foundation's
Cauvery Calling
campaign which is being frontlined by Kangana Ranaut. The actor recently shared a link on Facebook and wrote, "India's rivers are severely endangered with many of its smaller rivers vanishing. Join Sadhguru and the Isha Foundation in their fight to preserve the Cauvery River." However, certain Civil Society Groups urged him to withdraw his plea.
A letter signed by the coordinator of the Environment Support Group Leo F. Saldanha addressed Leonardo DiCaprio and emphasized why Cauvery Calling campaign is not the appropriate platform for rehabilitating the river basin. The letter, shared by ESG, cited several reasons for the same and also stated that the actor may not have been appropriately advised on the matter. For those unaware, The Cauvery Calling campaign has been launched by the Isha Foundation and it aims to plant 242 crore trees along the Cauvery river and called people to donate 42 rupees per tree. The letter states that planting trees along the river basin is only one of the necessary activities and a process that had to be undertaken "based on local needs, and sensitive to local ecological dynamics" while also taking into account constitutionally empowered Panchayats.
The letter also states that a PIL has been filed in Karnataka High Court against the fund collection and the link revealed that the volume of money being gathered is over Rs. 10000 crores (US$ 1.5 billion). It also expresses concerns over such a huge amount of money being made available to a private foundation. The letter read, "It is not a programme that will protect Cauvery, her forests, her biodiversity, her children, and her childrens' children. It will certainly not save Cauvery. On the contrary, support for this kind of a campaign sets a very wrong precedent."
Bollywood actress Kangana Ranaut has also extended her support to Cauvery Calling campaign and also recently spoke to Sadhguru and asked him questions around his undying efforts to save Cauvery.
Image Source: YouTube/CGTN America, Instagram/iamsrk/team_kangana_ranaut