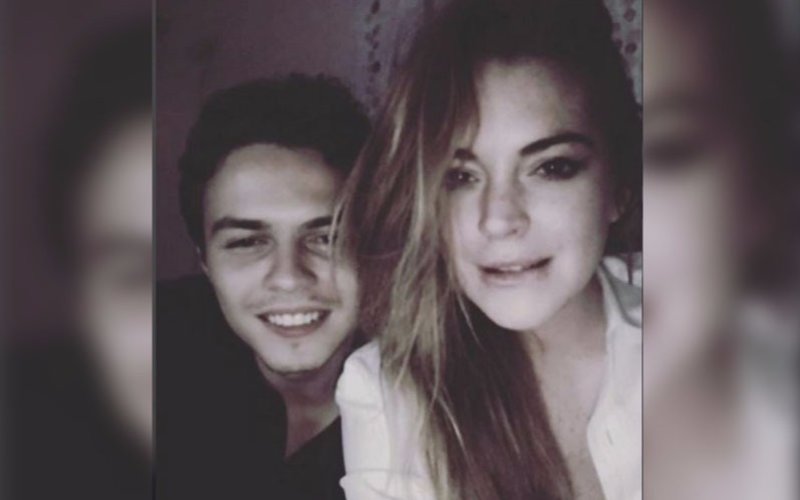 Your browser does not support the video tag.
All is not well between Lindsay and her fiancé of seven months, Russian millionaire Egor Tarabasov.
You read that right, after months of denying being engaged to him, Lindsay termed him her 'fiance' on social networks. But that's not the shocker here.
Lindsay Lohan's neighbours woke up to screams of help on Saturday morning. The worried good Samaritans called up police.
The police smashed open the front door of Lindsay's residence to find signs of damage but the couple had left.
Image Source: thesun
The Sun has a video that a neighbor shot, which has Lindsay shout out her name and beg for help. The video has some explosive content with Lindsay saying things like:
"He just strangled me. He almost killed me."
Other audible audio in the video has LiLo say:
"Do it. I dare you again. You're f*****g crazy. You sick f**k. You need help. It's my house get out of my house.I'm done. I don't love you anymore. You tried to kill me. You're a f*****g psycho. We are finished.''
Image Source: thesun

A screaming Lindsay then announces:
"No Egor you've been strangling me constantly. You can't strangle a woman constantly and beat the shit out of her and think it's ok. Everybody saw you touch me. It's filmed. Get out! Get out".
Image Source: Twitter/lindsaylohan
No news on where Lindsay or her boyfriend is now. Later, Lohan accused her boyfriend of partying with a prostitute with this Twitter update:
Wow! Thanks #fiance with Russian hooker.
Looks like Lindsay's downward spiral just took another bump for the bad.
Thumbnail Image Source: Twitter/lindsaylohan