Mark Ruffalo Aka Hulk Shares HILARIOUS Video Inspired By Avengers: Endgame Showcasing Joe Biden- Kamala Harris' Victory Over Donald Trump
Mark Ruffalo shares a funny edited video of Joe Biden winning the US elections 2020, where Captain America's face was swapped with his in the climax scene of Avengers: Endgame. Check it out!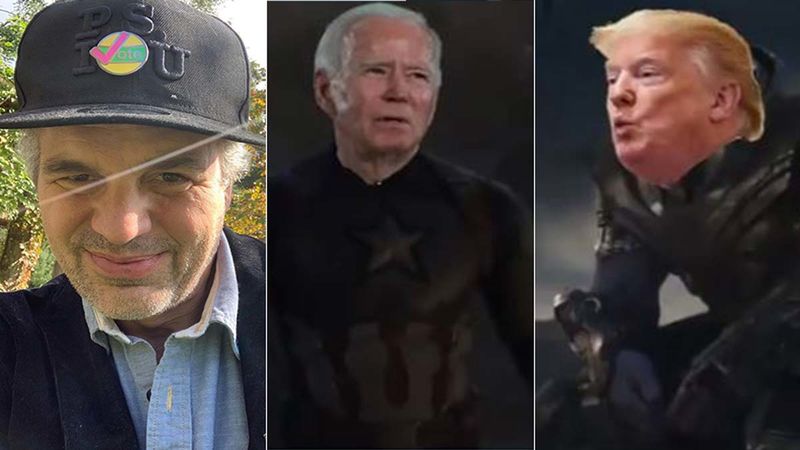 Joe Biden won the US election 2020 and it made him the 46th president of the United States of America. Ever since the news broke, congratulatory messages for him as well as for Kamala Harris, who became the first female Vice president of the United States, kept on flooding the social media platform. Also, the defeat of former president of America, Donald Trump, began a meme fest on the social media platforms. American actor Mark Alan Ruffalo shared a hilarious video, where meme generators have edited the climax scene of his movie Avengers: Endgame by swapping the faces of the actors with the present and former presidents' faces.

This video has all the superhero's faces swapped with the political figures' faces, which is sure to leave everyone in splits. The actor played Bruce Banner / Hulk in this hit flick, and he shared the video tweeting, "Amazing. Lol!!" The video shows swapped faces of Donald Trump, Joe Biden. It shows Biden as Captain America, former US President Donald Trump as Thanos and it also features Kamala Harris, as meme generator swap one of the actor's faces with her. While visuals of this meme have already left everyone ROFL, one must not miss the audio as well.
The video has the audio of the statements made by them during the press meet with Donald Trump. Take a look at the video below-
Image Source: Instagram/markruffalo