Kim Kardashian Celebrates Joe Biden-Kamala Harris' Victory In US Election 2020, Despite Husband Kanye West's Loss; Kar-Jenner Clan Joins In
Kim Kardashian and the Kar-Jenner clan celebrate the victory of Joe Biden and Kamala Harris, despite Kanye West's loss. Kim along with sisters Kylie Jenner, Khloe Kardashian, Kourtney Kardashian and Kendall Jenner rejoice over the election results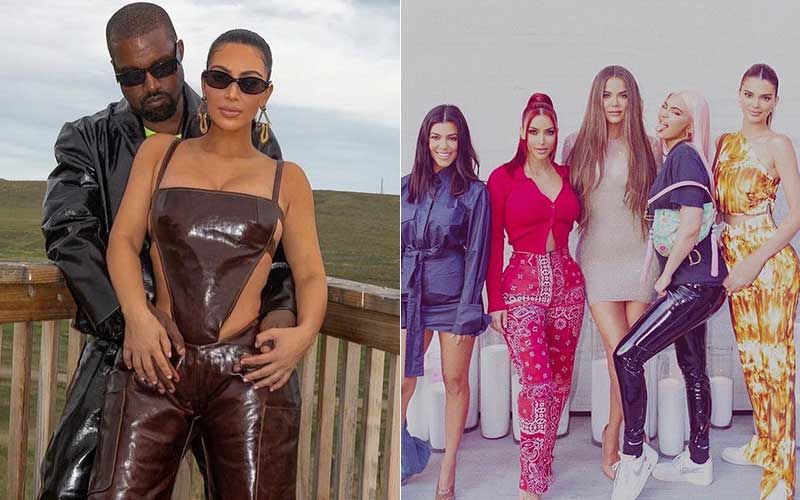 Many across the world have been rejoicing after it was declared that Joe Biden won the US Elections 2020. Biden won the elections against former US President Donald Trump. With the results declared yesterday, Biden and Harris became President and Vice-President of the United States of America respectively. Now, while many Hollywood celebrities got emotional over the election results, the Kardashian-Jenner clan also celebrated Biden and Harris' win. Despite Kim Kardashian's husband Kanye West, the beauty mogul and her family rejoiced over the election results.
On Twitter, Kim Kardashian re-tweeted a video shared by Joe Biden and captioned it with three heart-shaped emojis in the colours red, white and blue. The beauty mogul congratulated Kamala Harris by sharing a video of the US Vice-President calling Biden and telling him they've won the US elections 2020. While Kim expressed her love, her sister Kourtney Kardashian posted a similar video of Harris sharing the news with Biden and called it 'Joyful'.
Meanwhile, as Kim and Kourt rejoiced, Khloe Kardashian called the morning of the results were out a 'Great morning'. She tweeted and wrote, "OMG I want to cry tears of joy!!!! Bravo!!"Kendall Jenner also tweeted, "i'm emotional, relieved, and filled with joy this morning!!!"
On the other hand, taking to her Instagram stories, Kylie Jenner made posts celebrating Kamala Harris' victory in the US elections.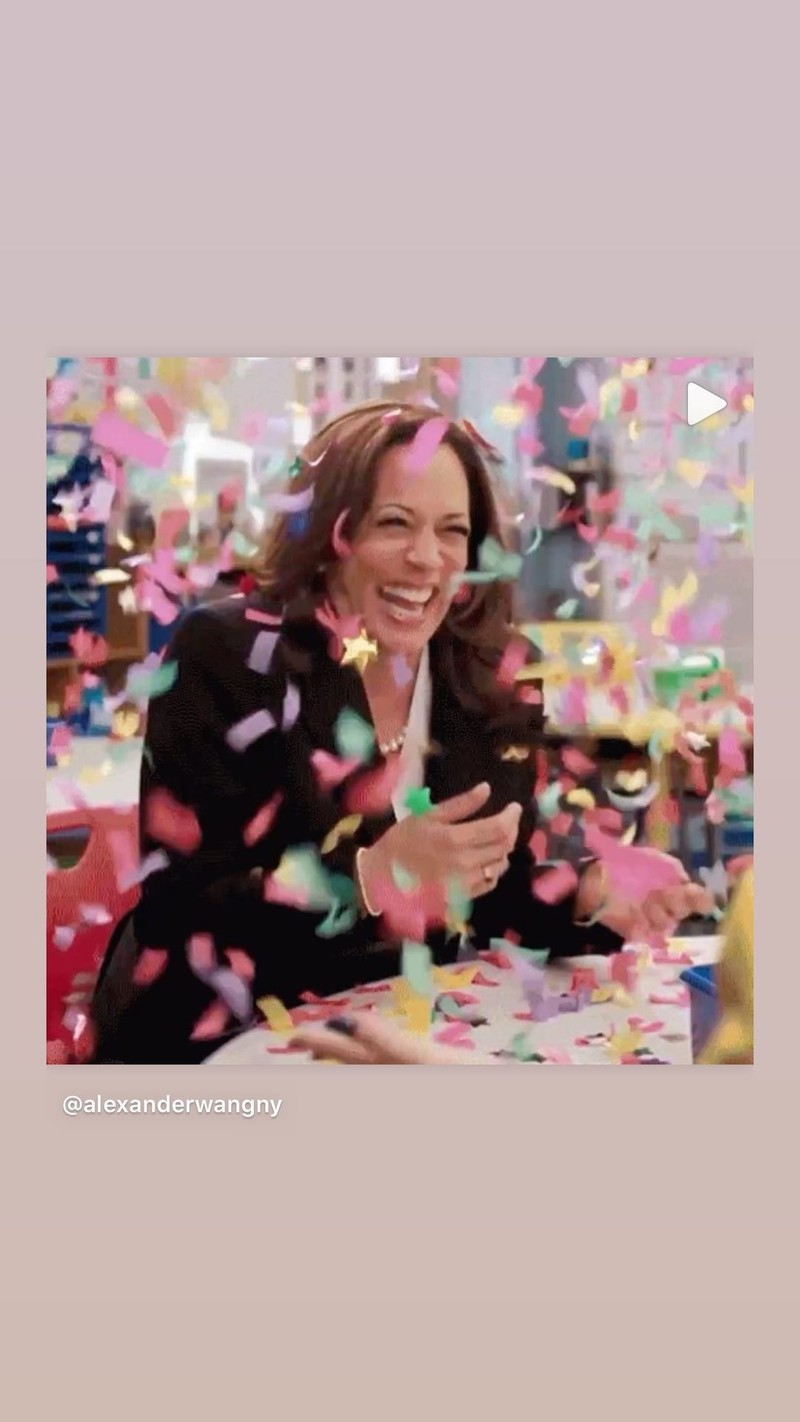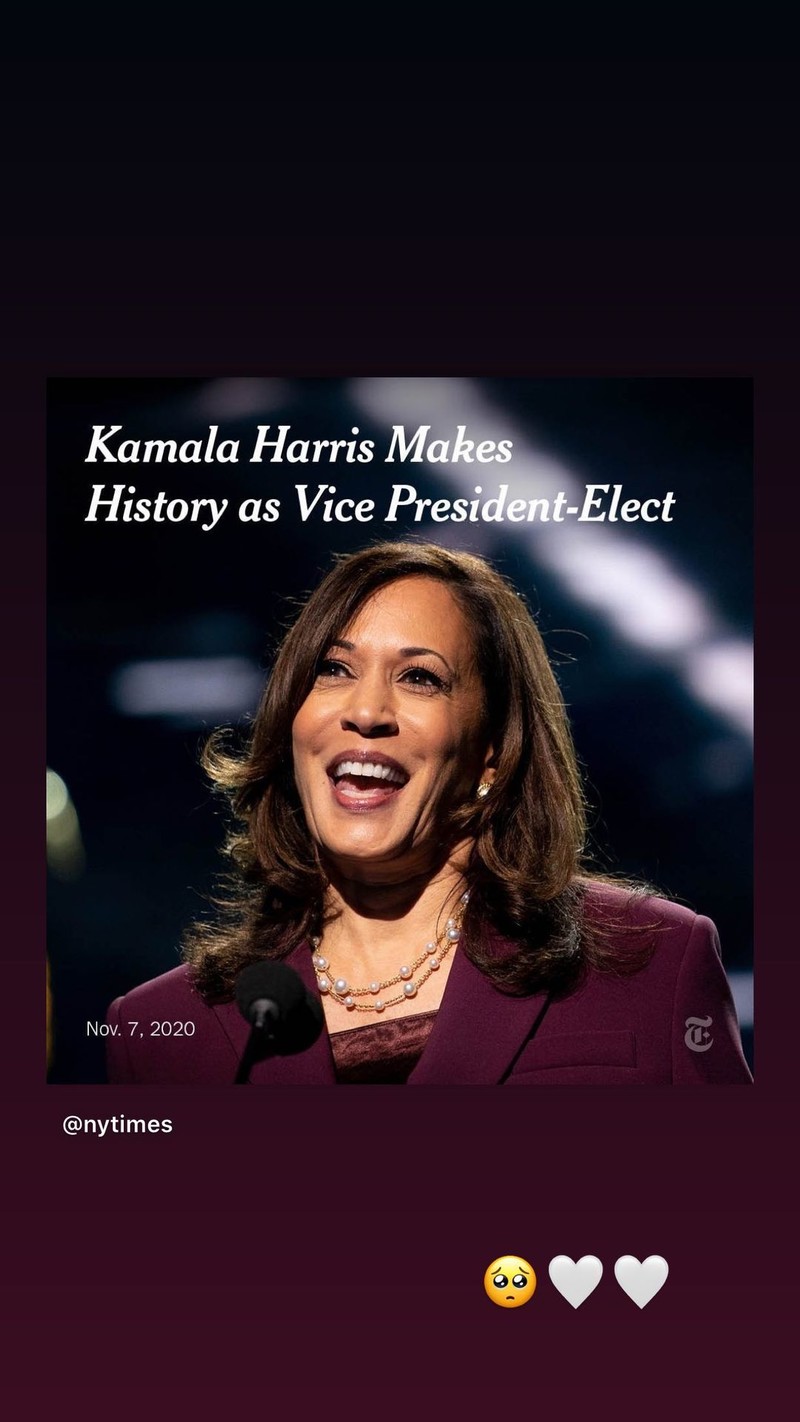 Image source: Instagram/ KIm Kardashian