Meghan Markle, Jennifer Aniston, Kylie Jenner, Jennifer Lopez, Rihanna's Security Comes At A Hefty Price; Here's How Much They Spend On Bodyguards
Find out how much Hollywood celebs Meghan Markle, Jennifer Aniston, Kylie Jenner, Jennifer Lopez and Rihanna spend for their security! It will blow your mind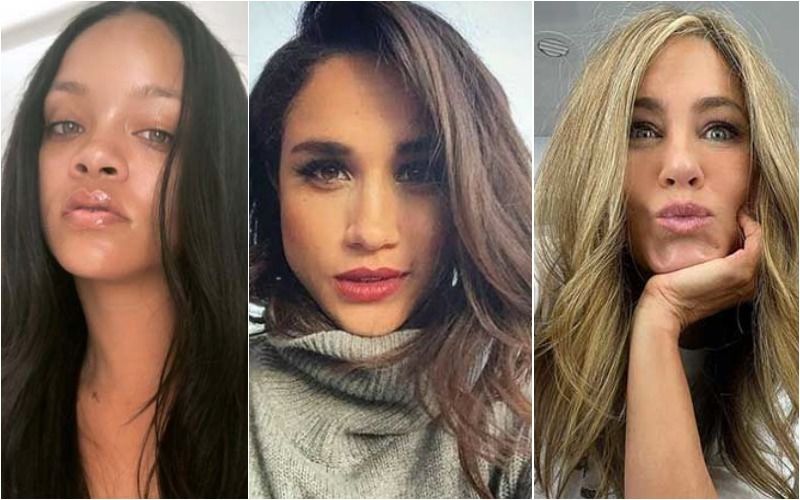 Being a celebrity has its own share of pros and cons. The fame, and fandom are surely amazing for celebrities to have, however, it comes at a price. Celebrities and famous personalities have massive fan following, which means they can't step out without being recognized, or without being swarmed by fans. Which is why, celebrities spend a huge chunk of money to hire bodyguards and security, to keep them safe if and when their fans get a little out of control.
Hollywood stars such as Jennifer Aniston, Kylie Jenner, Jennifer Lopez, Meghan Markle and Rihanna spend a hefty amount for their security detail, and the amount is sure to blow your mind! They rely on security to protect them every time they head out- whether it is at huge gatherings, or when they go for a night out with family/friends. Find out how much they shell out annually for security.
Jennifer Aniston: The FRIENDS actress is among one of the most popular Hollywood actresses and enjoys global popularity. Needless to say, she is swarmed by fans every time she heads out, which means she only ever travels with her security entourage around. According to a report in Investing.com, Aniston spends about 240,000 dollars on security!
Meghan Markle: Meghan and Prince Harry stepped back from the royal duties last year, however, they are always in the spotlight even now. According to a report in Investing, Meghan's annual security costs a whopping amount of 20 million dollars per year.
Kylie Jenner: Makeup mogul Kylie Jenner spends about 4.8 million dollars yearly for her security, reports Investing.com. Back in 2019, Caitlin Jenner had said in an episode of the British reality show, "I'm a Celebrity... Get Me Out of Here!" that Kylie must spend between 300,000 to 400,000 dollars a month on bodyguards and security
Rihanna: Rihanna is almost always seen with her security entourage with her, and according to Investing, the pop icon spends about 500,000 dollars on security
Image Source: Instagram/badgalriri/jenniferaniston, Pinterest