Netflix To Send The White Tiger For Oscar Consideration In 14 Categories; Will This Priyanka Chopra, Rajkummar Rao And Adarsh Gourav Movie Finally Get Us An Academy Award? - EXCLUSIVE
Oscars : Netflix is sending The White Tiger for nomination consideration in 14 categories. Among other reasons is the Priyanka Chopra Jonas factor.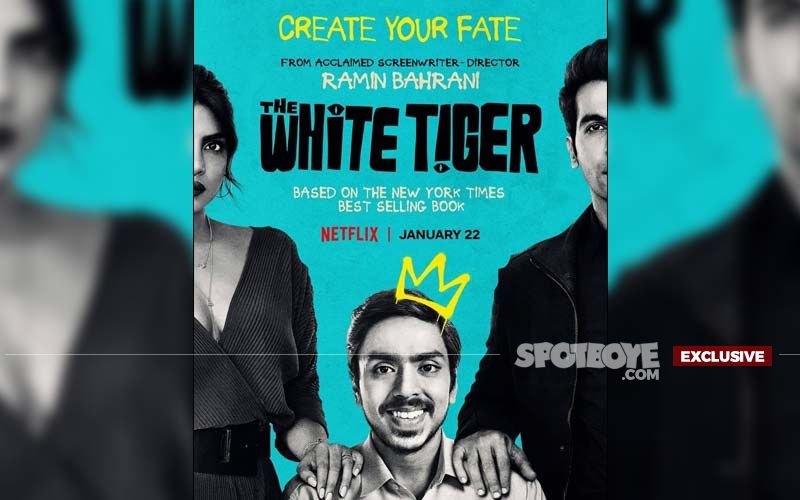 One has to really wrack one's brains to remember when was the last time a film of Indian origin had been shortlisted for an Oscar, let alone won one of those shiny trophies. It looks like we may finally bring home an Oscar. The global buzz surrounding Rahim Bahrani's The White Tiger is extremely strong. The most prestigious media platforms across the world have raved about the film, and specially Adarsh Gourav's central performance.
One now hears that Netflix is sending The White Tiger for Oscar consideration in 14 categories including Mukul Deora (Best Picture), Adarsh Gourav (Best Actor in a Leading Role), Priyanka Chopra Jonas and Rajkummar Rao (Best Actor and Actress in a Supporting Role), Tiya Tejpal (Best Production Design), Smriti Chauhan (Best Costume Design), Nakul Kamte (Best Sound), Divine and Karan Kanchan (Best Original Song).
I suspect The White Tiger will make it to the Oscar shortlist in a few of these categories. Yes, the film has the heft to see it through right to the nominations lists.
The film's leading man Adarsh Gaurav feels it's all a dream. "I had never imagined our film would get this kind of acclaim. The praise and recognition has gone beyond anything we had ever imagined."
The White Tiger's director Rahim Bahrani is no stranger to recognition. His earlier films Man Push Cart(2005), Chop Shop(2007), Goodbye Solo(2008),At Any Price(2013) and 99 Homes (2015) have gathered enough encomiums to make us feel very hopeful about prospects of The White Tiger.
Plus, there is the Priyanka Chopra Jonas factor. She being the executive producer would ensure visibility for The White Tiger in America.
Image source: IMDb