Pop singer Nick Jonas is sending ripples on social media, all thanks to his boyish charm. Somewhere in July, Nick Jonas shared a video saying that he is going to take his beard off. A day later, he posted a selfie, flaunting his clean-shaven look in a pink shirt. In the picture, he looks 10 years younger than his actual age and captioned it as, 'Shaved my face for the first time in a long time.' Well, now, he was recently spotted outside his wife Priyanka Chopra's restaurant with brother Kevin Jonas. However, Nick's clean-shaven look is stealing all the attention.
Priyanka's restaurant Sona's Instagram account shared some pictures of Nick and Kevin's. In the pictures, Nick is seen wearing a red printed shirt and white shorts. Adding a more casual touch, he picked black sneakers and cool tinted sunglasses. Considering his wife Priyanka is currently in London, finishing off her work commitments, Nick had a brunch date with his brother Kevin who was seen in an all-black look. Meanwhile, in May, Nick was hospitalised after he suffered some serious injuries on the sets of 'Olympic Dreams Featuring the Jonas Brothers'. The 28-year-old singer fell off his bicycle while riding on the bike course.
Falling from the cycle, Nick revealed that it caused him 'a fractured rib, bruised tailbone, and a hospital dinner'. At the time of the injury, Nick explained what caused the fall to ET, saying, "Something just got caught, dirt on the bike and just tumbled. But again, I feel good, surprisingly, all things considered."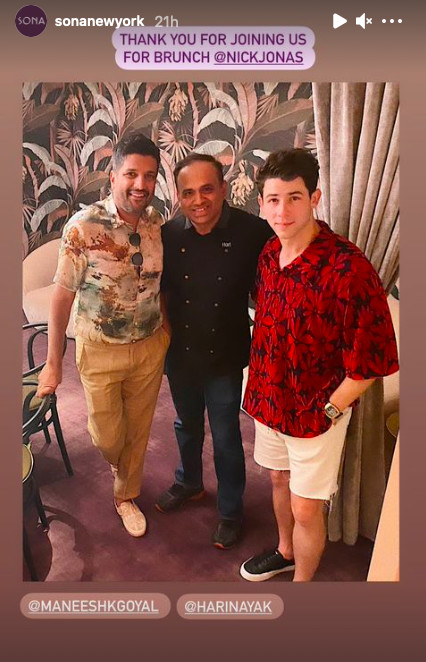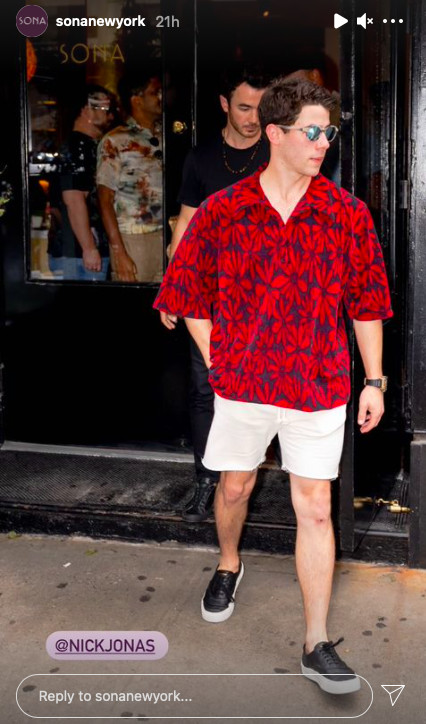 "Yeah, a little spill, fractured rib and some other bumps and bruises, but I am feeling really lucky. Probably could have been a little worse, but all is good, I am recovering nicely," he added.
Image source: Instagram/ nickjonas