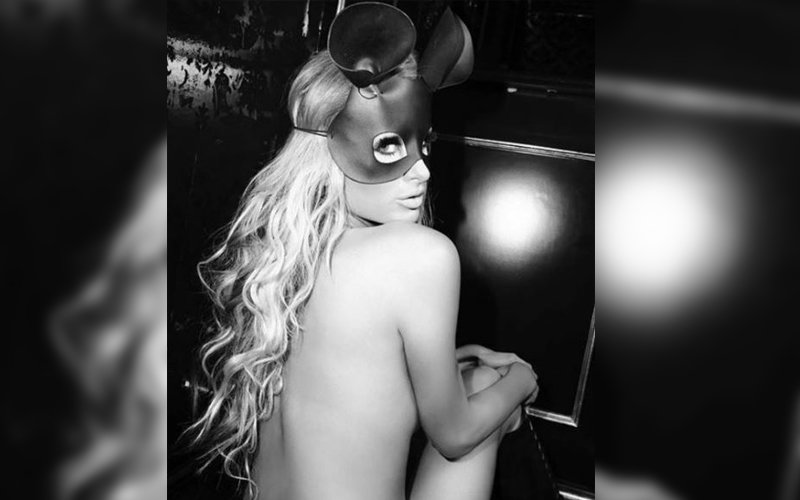 Paris Hilton has been out of the limelight for a while but she is quite active on her social accounts, posting photos from her modelling projects. This photo that she posted on her Instagram is sure to get tongues wagging. The picture is a beautifully shot monochrome, where Paris' back is facing the camera and she's wearing little else than what can best be described as the mouse ears from a mouse costume. We also get to see her giving a long, smoky look towards the camera – this is the stuff sleepless nights are made of.

We are also given a slight peek of what could be thigh high boots, making us wonder whether Paris is about to pleasantly surprise us with an amazing photo shoot. She was last seen in the film, The Bling Ring (2013) in a cameo. The film was based on a group of thieves who targeted only the rich and the famous. She played herself in the Sofia Coppola film.

Paris had earlier wowed audiences with a Carls Jr Burger ad, where she played a car-washing hottie who finally sinks her teeth into the aforementioned product. This picture reminded us of those good times.




Thumbnail Image Source: instagram/parishilton