People's Choice Awards 2020: Jennifer Lopez Breaks Down In Tears After Watching Twins Max And Emme's Congratulatory Message
Jennifer Lopez was honoured with the People's Icon of 2019 Award at the People's Choice Awards 2020. Reportedly, while accepting the award, the singer-actor broke down in tears after watching her twins Max and Emme's congratulatory message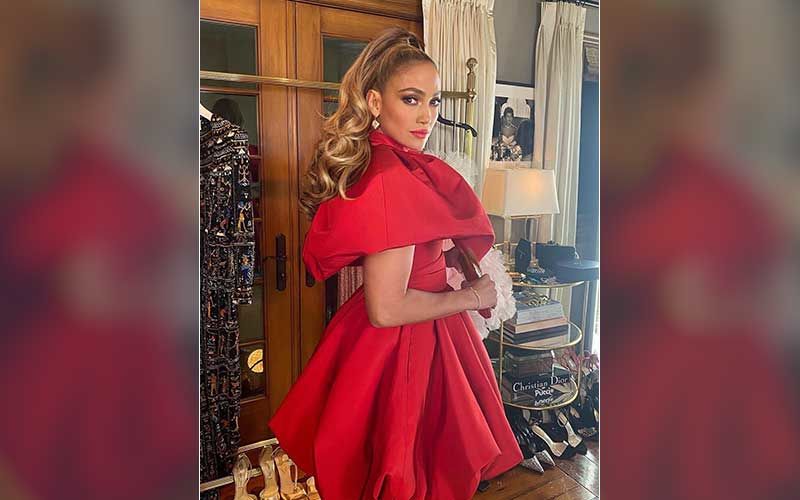 The People's Choice Awards 2020 was held recently and Jennifer Lopez, Justin Bieber, Jimmy Fallon, Ellen DeGeneres were a few who made it to the winner's list. At the awards ceremony, singer-actor Jennifer Lopez was honoured with the People's Icon of 2019 Award. It was no one but JLo's Shotgun Wedding co-star Armie Hammer who handed over the prestigious award to the actress. Reportedly, while accepting the award, the singer-actor broke down in tears after watching her twins Max and Emme's congratulatory message.
According to a report in E! ONLINE, the Hustlers actress walked gracefully across the stage to accept the award. The report stated that before arriving at the podium, she was welcomed by actor Renée Zellweger, who called herself a fan of Jennifer and mentioned about admiring her work and 'uncompromising work ethic.' Moving on, Nicole Kidman also called JLo the 'true definition of an icon.' While Nicole Kidman and Zellweger spoke sweet and inspiring words about Lopez, lastly, the actress received a message of love from her twins Max and Emme. As per the report, watching her kids congratulate her in the adorable video message, Jennifer got emotional and broke in tears.
While Jennifer Lopez's kids left her teary-eyed, she went on to hold the trophy in her hand. She gave her acceptance speech and mentioned how grateful she is to her family, her friends, her kids and her fans, who lifted her up when she couldn't lift herself. The singer also revealed that she approaches her work and career the same way she approaches life. She explained, "I lead with love, I feel with my heart and I always try to speak with truth, in telling stories, singing songs and performing, I do so with the purpose of bringing a little happiness, creating beauty and inspiring others to do the same."
In her acceptance speech, Jennifer also said she has seen and learned a lot and mentioned she is leading. She thanked everyone and said she can't tell how much she appreciates everyone. After a much-long inspiring speech, Lopez's The Wedding Planner co-star Matthew McConaughey and Monster-in-Law co-star Jane Fonda also wished the actress on her win. Meanwhile, for the event, JLo looked gorgeous as always and was dressed in a red dress by Christian Siriano. Also Read:
We Can Be Heroes First Look Poster: Priyanka Chopra Looks Fierce And Sassy In This Kids' Superhero Film
Image source: Instagram/ Jennifer Lopez