Priyanka Chopra's Friend Yasmine Al Massri Defends Her Quantico Co-Star After A Naysayer Questioned Her Silence Over Israel-Palestine Conflict
Yasmine Al Massri did not take it lightly when a Twitterati tried to pull Priyanka Chopra down as she did not express her views on the ongoing conflict between Israel and Palestine.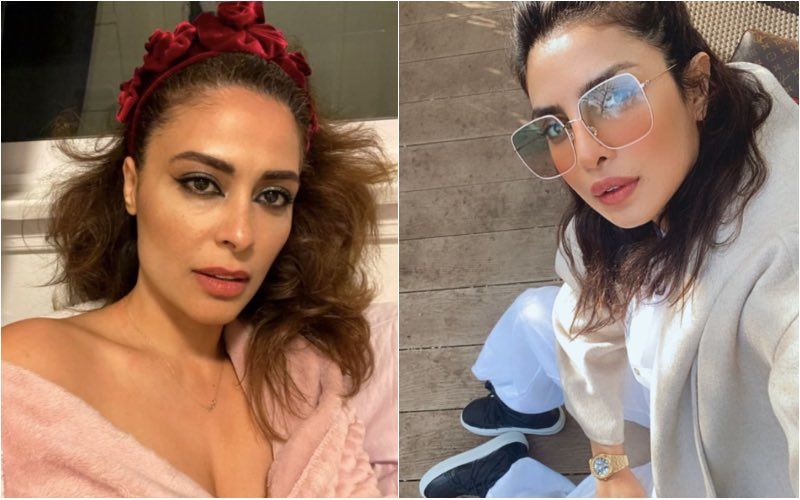 Many celebs like Mark Ruffalo, Gigi Hadid, Gal Gadot have taken to their respective social media handles to stand in solidarity with those affected in Israel-Palestine conflict. However, among many, actor Priyanka Chopra who is an ambassador of UNICEF and UN Goodwill still hasn't made any comment on the same and a Twitterati did not like that she is silent on this Israel-Palestine conflict. A Twitter user asked actor Yasmine Al Massri about her Quantico co-star's silence on the matter. Massri did not take it lightly as the person tried to pull her down.
She defended her by saying that her friend Priyanka is helping her country amidst the COVID-19 pandemic. She wrote, "Baby almost 2 billion people in India are struggling with the deadliest event ever right now the pandemic! my friend is working to help her country.. isn't this enough proof of being a good human being? Friendship is not a transaction," quoting the user's tweet which read, "#TogetherWithPalestine why is your friend the UN Goodwill Ambassador Quite about this all, I have supported and have been her biggest fan and watching her movies in the cinemas, Untill now #IsraelTerrorist"
According to a PTI report, at least 53 Palestinians and six Israelis have been killed in spiralling violence as of Wednesday as Gaza-based militants fired hundreds of rockets on Israel since Monday.
Baby almost 2 billion people in India are struggling with the deadliest event ever right now the pandemic ! my friend is working to help her country.. isn't this enough prof of being a good human being ? Friendship is not a transaction 🙏🏻 https://t.co/RibWEU7P1h

— yasmine al massri (@jazmasri) May 13, 2021
Image source: Instagram/ jazmasri/ priyankachopra