Rachel Jennifer Aniston, Monica Courteney Cox And Cast Announces FRIENDS Reunion With TB PIC; Joey Gets It All Wrong
OMG, It's Happening. We can't believe our eyes. Our Saturday morning has become very special as FRIENDS is coming back. Yes, the stars of the sitcom Jennifer Aniston, Courteney Cox, Matthew Perry, David Schwimmer, Lisa Kudrow and Matt LeBlanc recently posted the big news on Instagram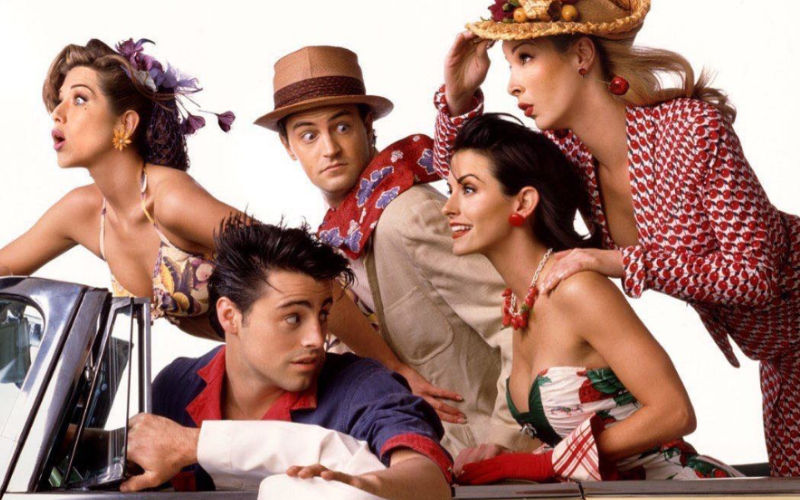 Rachel, Ross, Monica, Phoebe, Chandler and Joey are coming back to our screens and we can't keep calm. FRIENDS, is, was and will always be a special SITCOM to many and the good news is that a reunion of all these stars is happening. Jennifer Aniston (Rachel Green), David Schwimmer (Ross Geller), Courteney Cox (Monica Geller), Matthew Perry (Chandler Bing), Lisa Kudrow (Phoebe Buffay) and Matt LeBlanc (Joey Tribbiani) took to their respective Instagram accounts to make the big announcement and our Saturday couldn't have got better than this.
All the stars have posted a throwback picture and captioned it as 'It's Happening'. Except for Joey aka Matt LeBlanc. All the other five have posted a throwback picture from the photoshoot they did before the first episode aired. Wearing retro clothes, all can be seen giving a funny expression. All look so young and dynamic. Joey aka Matt LeBlanc though has got it all wrong. He has made the big announcement but he has used some other picture that does not consist of the cast. Maybe by accident, maybe not! He's Joey after all.
Check out their posts below. All of them look so pretty that we want to cry.
Earlier, we had reported about HBO trying to get all the stars together for the FRIENDS reunion and had stated that if this happens, it will be an unscripted one. As reported by TIME, Kevin Reilly, HBO Max's chief content officer said, "Guess you could call this the one where they all got back together — we are reuniting with David, Jennifer, Courteney, Matt, Lisa, and Matthew for an HBO Max special that will be programmed alongside the entire 'Friends' library."
Image Source: Instagram/courteneycoxofficial