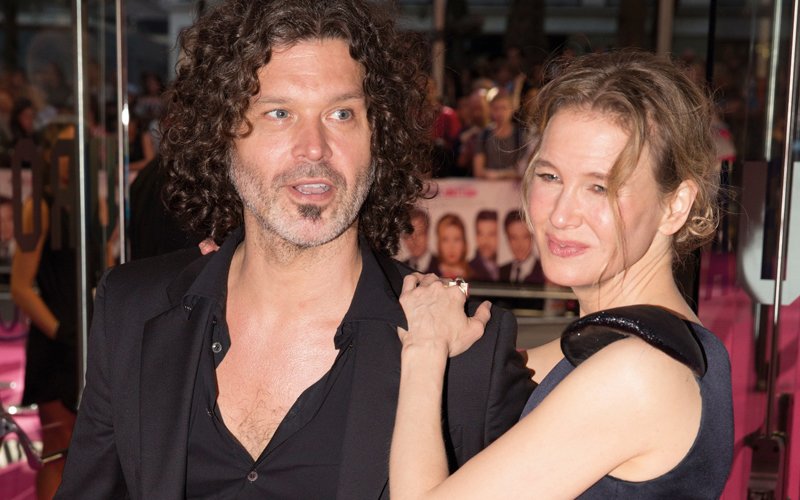 Your browser does not support the video tag.
Academy Award winner Renee Zellweger reprises her role as Bridget Jones in the upcoming sequel, Bridget Jones's Baby after 12 years. The premiere of the film took place last night in London. She walked the red carpet in navy one-shoulder dress featuring a thigh-high slit that showed off her toned legs. Zellweger's look was topped off with an oversize zebra brooch pinned at the waist. Zellweger's co-stars Colin Firth and Patrick Dempsey walked the red carpet along with the director of the film, Sharon Maguire, author of Bridget Jones, Helen Feilding. Along with them, Renee's boyfriend, Doyle Brahmhall kept Rene close company throughout.

Bridget Jones's Diary was a smash-hit when it released in 2001, and the audience loved the crackling chemistry between Renee's character and the ones played by Hugh Grant and Firth. The film also stars Patrick Dempsey as a new character in the Bridget Jonesverse. This is the third film in the Bridget Jones franchise

Bridget Jones's Baby releases on the 16th of September in the US/UK and on 5th October in France. It releases in India on 23rd September.

Renee Zellweger looked all hep and happy as she walked the red-carpet at the premiere of her film, Bridget Jones's Baby.





Image Source: UniversalPictures