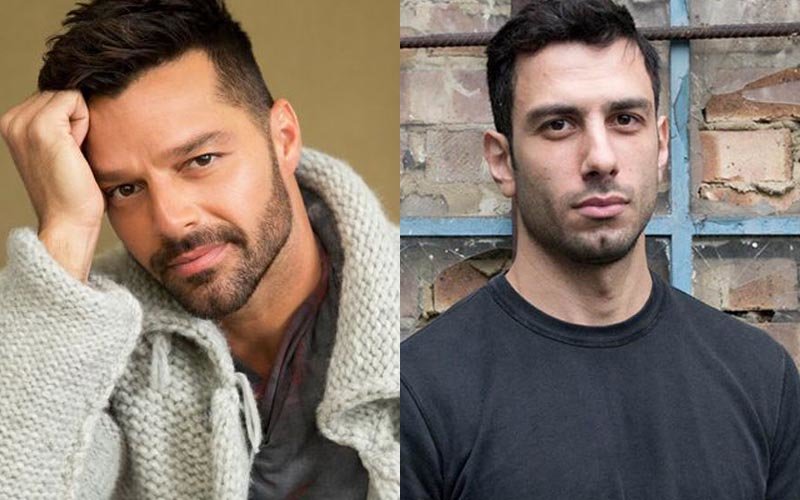 Livin' la Vida Loca hitmaker Ricky Martin had some good news to share when he made an appearance on The Ellen DeGeneres Show.

"I proposed," Ricky beamed, as he announced his engagement to artist Jwan Yosef.

"I was really nervous, but I got on my knees and I took out the little, not a box, I just had it in a little velvet pouch and instead of saying 'would you marry me' I said, 'I got you something!' . And then he was like, 'Yes.' I said, 'I want to spend my life with you' and he was like, 'What is the question?' 'Would you marry me?' That's it.

The Grammy winner gushed about the Syrian-born, Swedish-raised 32-year-old artist.

Ricky,44, met his fiancé over a year ago while he was looking for a new piece of art for his home.

"He's a conceptual artist and I'm a collector. I started looking for art, and I saw his art and I went crazy because I really love what he does, really original," said Martin.

"Then you collected him," DeGeneres quipped.

"I had no idea what he looked like," Martin added, "and then I saw what he looked like and I was like, "Yeah".
Then, the father of two revealed to the audience that he was engaged and showed off a ring on his left hand.

Ricky revealed that Jwan is close to his two children, twins Matteo and Valentino, who were born via surrogate in 2008.

He said of his partner's relationship with his boys: "They love each other. It's perfect, Ellen".

Here's to the perfect family!

Thumbnail Image Source: gannett/cloudfront