Rihanna Takes Part In 'Stop Asian Hate' Protest In NY; Mans Asks Her For Instagram Profile Without Realising She's The Singer - WATCH VIRAL VIDEO
A video of a man asking a protester her Instagram account at Stop Asian Hate protest in New York has gone viral. Well, the person he is asking is none other than singer Rihanna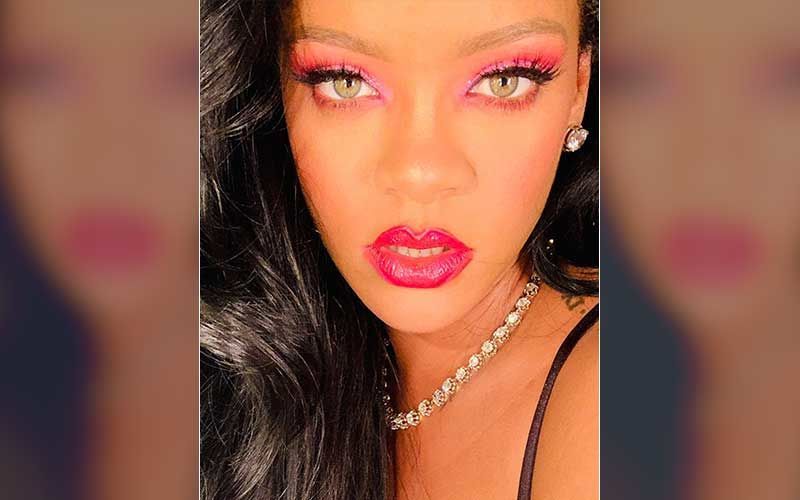 Just yesterday, a video of Rihanna taking part in a protest in New York had gone viral. She participated in the protest that called for an end to hate against Asian American. The Umbrella singer tried to go incognito as she wore black clothes, had a face mask, huge glasses and was sporting a baseball cap. Her braids though gave away that she is the singer. However, a funny incident of sorts took place during the protest. A man asked her for her Instagram profile without realising that she is the singer.
In a video that has gone viral, it sees a man approaching Rihanna to ask her for her Instagram profile in order to tag her in the photo. He seemed to have no clue who he was talking to. As the Diamonds singer obliged to his demand, he realised that it was Rihanna and was in shock as he exclaimed, 'Hey, it's you'. The singer could not hold back her laughter.
Rihanna attended the protest along with her manager Tina Truong. The singer was holding a placard that read, "Hate = Racism Against God" as she walked through the streets of New York along with other protesters. She has been pretty vocal about the crime carried out on the basis of racism and colourism.
Recently in March, the singer had tweeted against the crime carried out at three massage parlors in America and wrote, "what happened yesterday in Atlanta was brutal, tragic & is certainly not an isolated incident by any means. AAPI hate has been rampantly perpetuated & it's disgusting! I'm heartbroken for the Asian community & my heart is with the loved ones of those we lost. The hate must stop." (Also Read:
Rihanna Drops A Titillating Picture Posing In A Floral Bikini; Fans Ask 'Where's The New Music Babe')
Image source: Instagram/ Rihanna