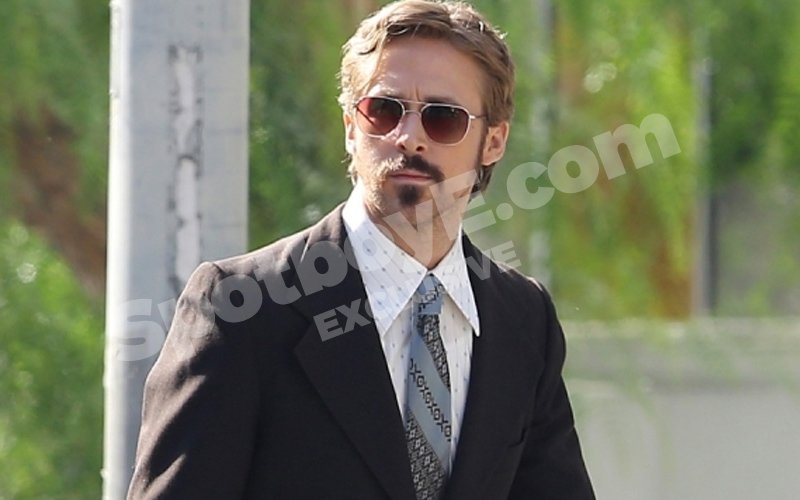 Considered one of the sexiest men alive, Ryan Gosling is quite a funny guy at heart. Ahead of the release of The Nice Guys, the actor spoke to SpotboyE about the film, working with Russell Crowe and more. Excerpts:

You're known to be extremely selective about your projects. What made you give your nod to this film?
If it wasn't for Russell Crowe, I don't think I would have done this film. When I read the script, I knew that Shane (Black, the director) was on a plane trying to convince Russell to do the film. So I read it with Russell in mind. I've never seen him do anything like this and the movie just immediately became so funny to me.



Image Source: moviefone

How was it working with Russell Crowe?
Russell has been so wildly supportive. I am used to meeting a certain amount of resistance when I do something in a comedic direction. I'm very grateful that Russell was willing to go in the same direction.

Angourie Rice, the girl playing your daughter, looks impressive in the trailers. Can you tell us a little about working with her?
I think it's just her second film or so, but you would think it is her 50th film. Angourie has such a strong point of view on her character and what she would and wouldn't do. She's definitely a kid in all these great ways, but she's not an annoying kid actor. She's like a hyper adult. She doesn't suffer fools lightly.



Image Source: actorz

In Russell's interview, he mentioned that you had a nickname on the sets. What was it?
I play Holland March in the film. But on sets, I heard the word 'schmuck' more than I've ever heard it. They stopped saying 'Cut' at a certain point. I'd just hear Joel (Silver, the producer) behind the monitor going, "What a schmuck!"



Image Source: itemize

Your comic timing has always been widely appreciated...
I just think it's part of life to find humour, even in tragedy. If you're looking for the truth of something, you have to acknowledge the humour of it as well. So it is something that I always look out for and try to incorporate into the films that I am doing. It is not always welcome and often it gets cut out.

What's it about being an actor that you like the most?
I just feel lucky to be an actor. It's an honour. I grew up dreaming about doing this and now, I get to do it. Not only that, I get to have a choice and to work with people whom I admire.


Thumbnail Image Source: socialitelife