Ryan Reynolds Crotch Sanitizer Is Going Viral; Actor Takes a Dig At His TikTok Video- WATCH
Who knew one day Deadpool star Ryan Reynolds crotch sanitizer will go viral on the internet. Baffled? Well, we came across a video of Ryan Reynolds and the video is worth watching than writing about it. It's better if you see it for yourself because the video is quite hilarious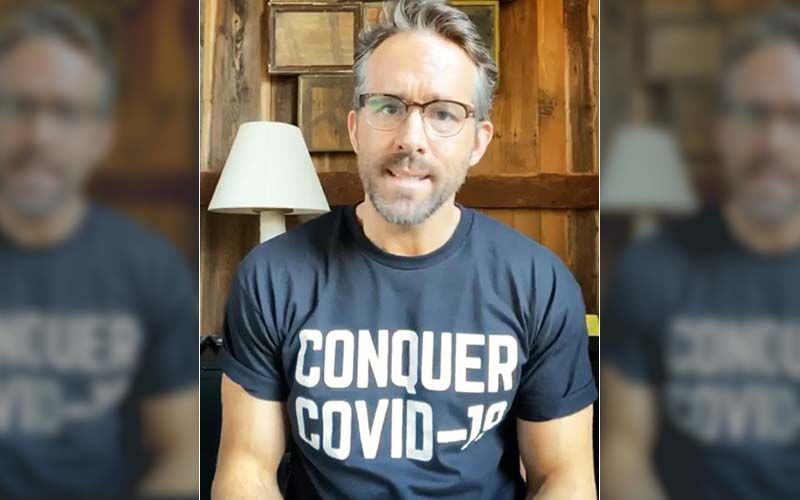 TikTok has become that platform where you will see almost 90 per cent of the world's population making random and funny videos. Not just common people, even celebrities from every corner make most on this platform. As a lockdown is been imposed on us after the novel Coronavirus broke in the world, for some entertainment and to entertain many, they have joined the platform and trust us, they are hilarious AF! One such video that we are talking about right now is of Ryan Reynolds aka the Deadpool star.
Wait… what? Ryan Reynolds? On TikTok? Well, there's a catch here. Marcelle Aleid – a Syrian writer and Film Director recently took to her Twitter handle and shared a funny video about Ryan but the video broke us. So, the video in question has Ryan's cutout stuck to the handle of a sanitizer. However, the catch it, Ryan's crotch area is been attached to the opening of the sanitizer's bottle, which means whenever one presses the sanitizer's bottle to sanitise your hand…er… without further ado, it's better if you see it for yourself, because the video is quite hilarious.
While sharing the video, she tweeted, "@VancityReynolds did u see this. You are productive in TikTok" followed by rolling on the floor emoji. Interestingly, we also saw Reynolds' respond on the same which seemed like he is all sarcastic while taking a dig at the TikTok video as his comment read, "And people wonder why I don't do TikTok." Haha.
And people wonder why I don't do TikTok.

— Ryan Reynolds (@VancityReynolds) April 21, 2020
Image source: Instagram/ vancityreynolds