Salma Hayek Shares Birthday Wishes For Director Robert Rodriguez With Heartfelt Long Note; Says 'Always Been And Always Will Be Family To My Family'
Salma Hayek also shared that she has been "forever grateful" to him for all the films and for writing her "husband's favourite song"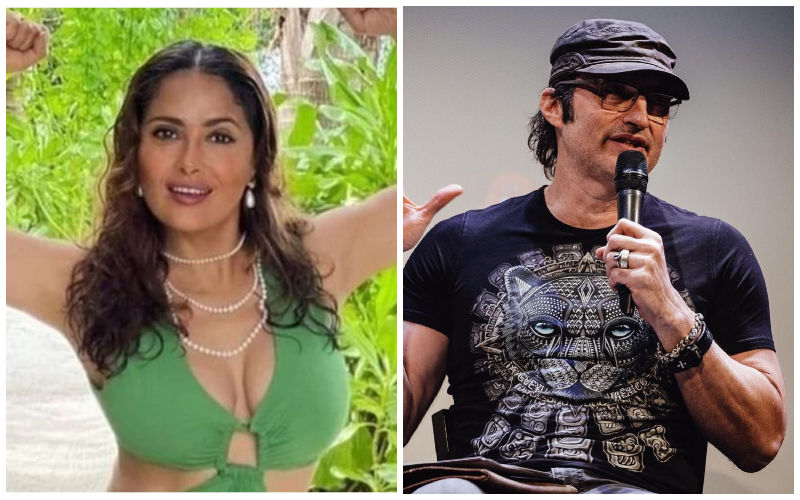 Filmmaker Robert Rodriguez has played an instrumental role in creating history on the big screen with his cult hits. He has been credited for family-friendly films like Spy Kids, noir crime thrillers like Sin City, and blockbuster action movies like Alita: Battle Angel. The director turned a year elder on June 20, and wishes have been flooding in from all quarters.

Amid all the excitement around the director's birthday, Salma Hayek, who shares a close bond with Robert, took to her Instagram handle and wished him a happy birthday. The actress also shared that he has "always been and always will be family to my family."
Salma also shared that she has been "forever grateful" to him for all the films and for writing her "husband's favourite song".
Her caption further added, "Robert, siempre has sido y siempre serás familia para mi familia. Te estaré eternamente agradecida. Feliz cumpleaños. PD. También gracias por escribir la canción favorita de mi esposo."
Salma has starred in Robert Rodriguez directorial including - Dusk Till Dawn 1996, Desperado 1995 and Once Upon a Time in Mexico 2003. His newest film, the sci-fi thriller Hypnotic, just had its international premiere at the Cannes Film Festival.
Even though Robert Rodriguez shot to fame for his down-and-dirty action movies, at its core, he is known to be a sci-fi guy. A brief look at his filmography shows that the vast majority of the films he's directed are science fiction films or, in a few cases, more traditional fantasy or horror films.
He started his career with the vampire film From Dusk Till Dawn and then shifted his focus to the family genre with Spy Kids, into comic book adaptations with Sin City, and goes all the way up until today with his new film, Hypnotic, starring Ben Affleck.
Image Source: Instagram