Selena Gomez And Ex-Justin Bieber's Wife Hailey End Up Dining At The Same Restaurant - AWKWARD
What's worse? Selena Gomez's BFF, Madison Beer was seen chilling with Hailey and not Gomez. Netizens were furious to catch glimpse of Beer tagging along with Hailey but to everyone's surprise Selena defended Madison in the best way possible. Atta girl!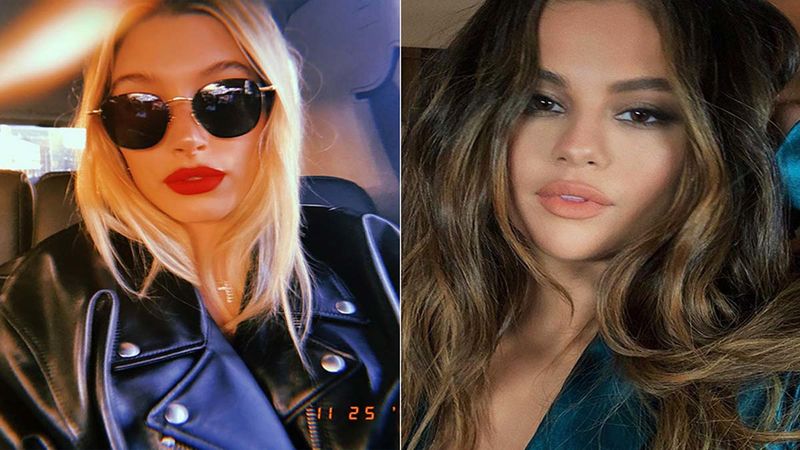 What is more awkward running into your ex or into your ex's wife? For singer Selenz Gomez, neither of it, facing the latter, the singer ended up at the restaurant as Justin Bieber's wife Hailey Baldwin on Saturday night as reported in TMZ. The two were out with bunch of friends; while Selena came down to celebrate the release of her recent album Rare, Hailey was seen with Selena's buddy Madison Beer. Though neither of the groups got involved into any sort of pleasantries, there was a lot slamming that happened to Madison for her presence at the venue.
While Selena and Madison who are pals, social media users were upset with her for being on Hailey's side. This gesture of Madison was termed as Madison betraying Selena for Hailey. A lot of comment floated on the internet which compelled Madison to react to it. Followed by which Selena herself expressed her disappointment over this irrational behaviour of the social media users and defended Madison. The two groups were clicked at Craig's located in West Hollywood; Selena left an hour before Hailey and her group made a move. ALSO READ:
After Selena Gomez' Drama; Justin Bieber And Wife Hailey Bieber Step Out To Go Hiking Together - PICS

Image Source: Instagram/haileybieber/selenagomez