Sharon Stone Reveals How She Was Fooled Into Removing Her Panties For The Famous Scene In Basic Instinct
In the memoir of Sharon Stone, The Beauty of Living Twice, she revealed that she was tricked into removing her underwear and had no idea that her private parts would be exposed until she saw the film Basic Instinct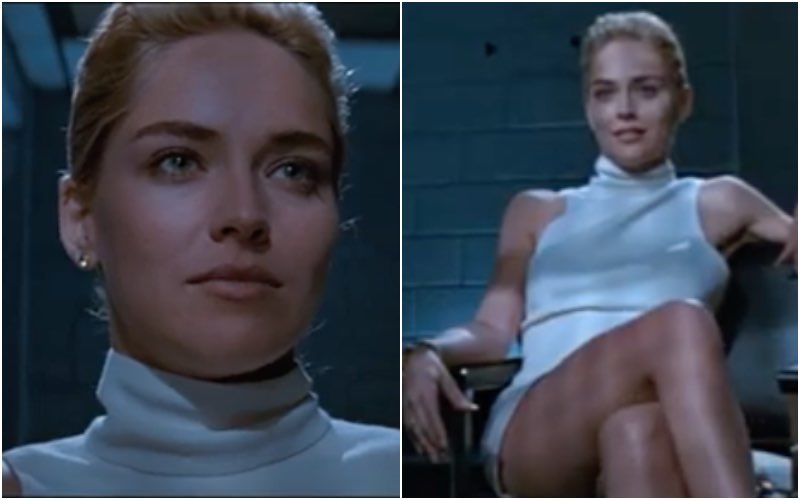 Have you seen 1992's Basic Instinct? If your answer is a no, then we suggest you watch it and if yes, then we are sure you are aware of actor Sharon Stone's infamous leg-crossing scene that soon turned to be an iconic one. Well, the scene has a backstory where she now says she was tricked into removing her underwear for the particular scene. According to the memoir of Sharon, The Beauty of Living Twice revealed that it was a terrifying experience for her.
Stone who played a murder-suspect crime novelist in Basic Instinct had no idea that her private parts would be exposed until she saw the film for the first time with a room full of agents and lawyers. "That was how I saw my vagina-shot for the first time, long after I'd been told, 'We can't see anything—I just need you to remove your panties, as the white is reflecting the light, so we know you have panties on.' Yes, there have been many points of view on this topic, but since I'm the one with the vagina, in question, let me say: The other points of view are bulls–. It was me and my parts up there," the actor wrote in the book.
The actor further revealed that she slapped the director and immediately called her lawyer. "I let Paul (the director) know of the options Marty had laid out for me. Of course, he vehemently denied that I had any choices at all. I was just an actress, just a woman; what choices could I have? But I did have choices. So I thought and thought and I chose to allow this scene in the film. Why? Because it was correct for the film and for the character; and because, after all, I did it," recalled Sharon.
Image source: YouTube/ Whacking Off Videos