SHOCKING-Audio Of 911 Call Made The Night Of Johnny Depp-Amber Heard's 2016 Fight Released: 'Need To Report An Assault'
An audio of the 911 call made the night of Johnny Depp and Amber Heard's fight in 2016 has been released. The call made by a friend of Amber claimed that she needed to report an assault and that Amber was physically assaulted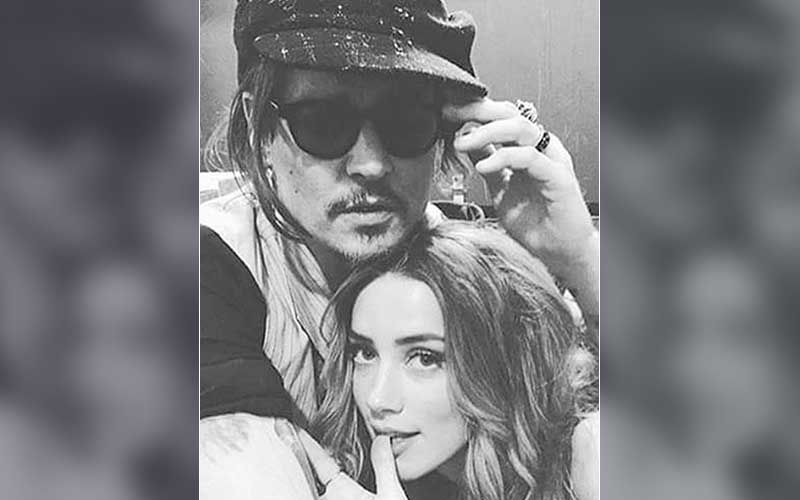 Johnny Depp and ex-wife Amber Heard have been hitting the headlines for their legal battle, which doesn't seem to be ending anytime soon. They were married for 18 months and got a divorce in 2017. The Pirates of the Caribbean star had filed a 50 million dollar defamation case against Heard over a Washington Post op-ed she wrote in 2018, where she claimed to be a victim of domestic abuse. Now, there's new evidence in the legal battle as a recording of a 911 call made by Amber's friend on the night of their 2016 fight has been released.
DailyMail.com has obtained the audio recording of the anonymous 911 call made on the day Johnny and Amber had the fight that ended their marriage. In the audio, we can hear the caller saying, "'Hi, I need to report an assault right now happening at 849 Broadway at the Eastern building," that is, Depp and Heard's LA home. This call, timestamped 8:27pm on May 21, 2016, seems to have been made when Amber claims Johnny allegedly threw a phone at her face and ripped out her hair.
The caller asks to be kept anonymous and said, "Send somebody up there please." While Amber's lawyers say these phone records clear Heard's account of domestic violence, Johnny Depp's team of lawyers quashed these claims, saying that the recording makes her allegations suspicious.
Image Source: Pinterest