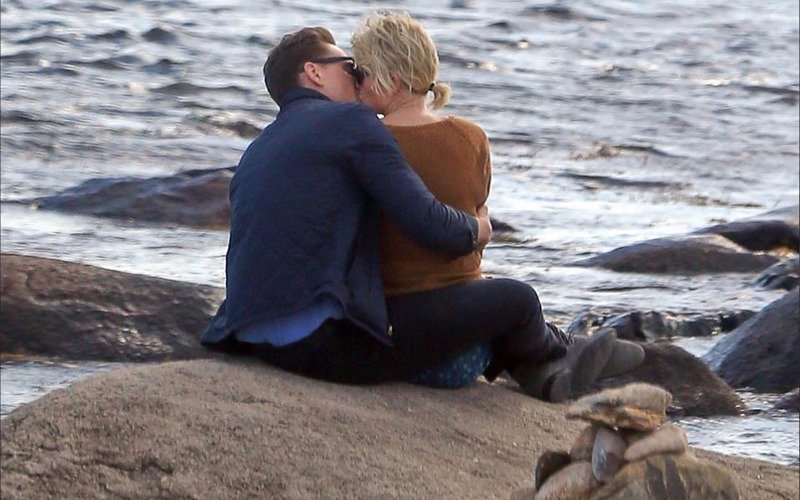 Your browser does not support the video tag.
A foreign tabloid has come out with some explosive photos of crooner Taylor Swift and Marvel Hottie Tom Hiddleston cosying up on a beach in Rhode Island.

Wait… they weren't just cosying up, they were actually going lip-to-lip even as people made their way in and out of the beach.

Tom and Taylor first met at the Met Gala '16 and have been good friends ever since May 6. Many eyebrows were raised when they danced at the Gala, as Taylor was in a relationship with Calvin Harris at that point.

But later, Calvin and Taylor shocked everyone by announcing the end of their relationship with a Twitter update.

Coming back to Taylor and Tom, here are some more photos:


Couple Taylor Swift and Tom Hiddleston had a gala time at the Nashville Revival Tour. A Twitter fan account uploaded pics and videos of Taylor and Tom taking in all that's happening at the tour. Tom and Taylor are seen with Taylor's BFF, Abigail Anderson in the video.
This is not the first time that Taylor and Tom were seen together. They have been playing love-birds since a while now. The Internet started talking when photos of them showing off some serious PDA at a Rhode Island beach emerged. The couple definitely looked in love and comfortable with each other.
Taylor Swift was earlier in a relationship with Calvin Harris and they created a flutter when Calvin announced his break-up via a Twitter update. Taylor retweeted that post and all seems well between the ex-couple.