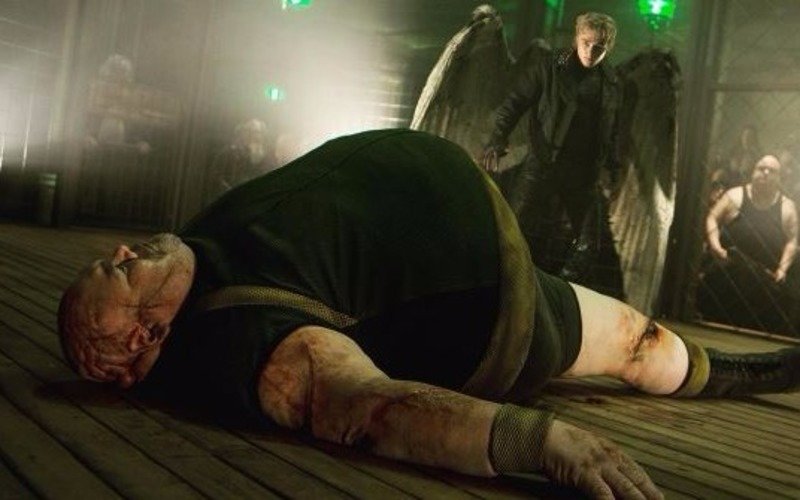 X-men: Apocalypse is around the corner and director Bryan Singer dropped this photo from the movie, confirming another iconic X-Men character, The Blob as part of the cast. The Blob is a villain in the Marvel Universe.
The pic shows The Blob, as he lies in what looks like a fighting cage. In the original comics, The Blob was an obese circus freak. In X-Men:Apocalypse, he is a fighting man who then mutates into The Blob.
The Blob was also in seen in the X-Men: Wolverine film and was played by Kevin Durand. The character has been a part of several X-Men games too.
Check out this pic from the upcoming film, which opens May 27 in the US and May 20 in India.
Image Source: instagram/bryanjaysinger