The Falcon And Winter Soldier New Trailer: Marvel Studios Makes Big Announcement With Action-Packed Stunts; Here's When The Series Will Start Streaming
Marvel Studios has dropped the trailer of The Falcon And Winter Soldier and even revealed when the web-series will start streaming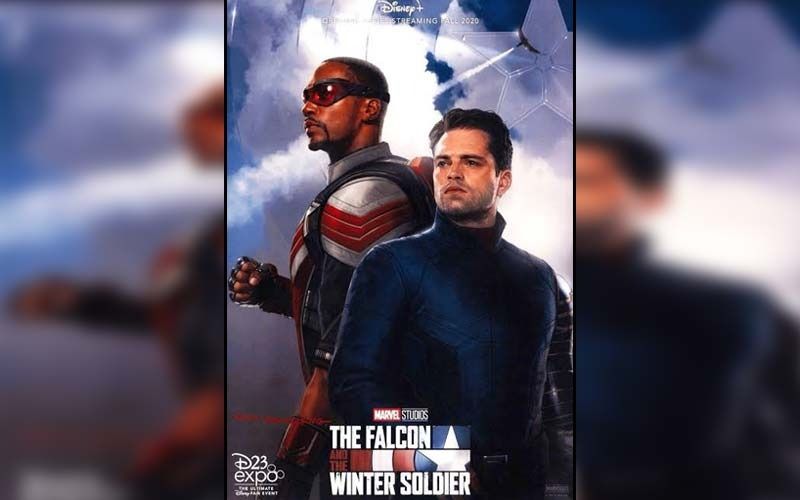 The year 2021 is going to be a happy one for all the fans of Marvel Studios. Some new content is finally up for release. Due to the pandemic, many of the superhero films got delayed. But now, it is time to sit back and enjoy our favourite superheroes showing off their power. In the immediate release is The Falcon and Winter Soldier starring Sebastian Stan, Anthony Mackie and others. The Marvel Studios recently released its new trailer and revealed to the fans when will the web-series go live.
Sharing the trailer on Twitter, the official handle of the Marvel Studios wrote, " More than a symbol ☆ Watch the final trailer for Marvel Studios' The Falcon and The Winter Soldier and start streaming the Six-Episode Event this Friday on @DisneyPlus. #FalconAndWinterSoldier." Fans are more than excited for it. A netizen commented on the post, "This series is essentially Captain America 4 and I'm 1000% here for it." Another one wrote, "Everyone stay calm and Enjoyyy omg new trailer is here."
Another netizen stated, "This show might make Falcon my favorite MCU hero only because he looks INSANELY badass when he's flying and because the "Captain America" title has so much meaning behind it. Love it!" Well, we aren't giving any spoilers, watch the trailer here:
Earlier, the director of the series had spoken about the COVID-19 lockdown being a good time for them. "What really was exciting was that once we were shut down through COVID-19, we didn't skip a beat. (We) went straight into post production and were able to continue editing and really sharpening the pencil," said Skogland as reported by PTI. He also said, "What was terrific about it was that it sort of turned into a weird opportunity that while the world was changing, we were also able to sharpen our focus. So when we went back, we really knew what we were going for, what we were shooting to finalise the change in the series."
Image Source: Instagram/marvelstudios