The Money Heist Anthem 'Jaldi Aao': Anil Kapoor, Radhika Apte, Vikrant Massey, Rana Daggubati And Others Can't Wait For The Final Season-WATCH
Strap/Summary: Ahead of Money Heist 5, check out Nucleya's 'The Money Heist Anthem' titled 'Jaldi Aao featuring stars Anil Kapoor, Radhika Apte, Vikrant Massey and others.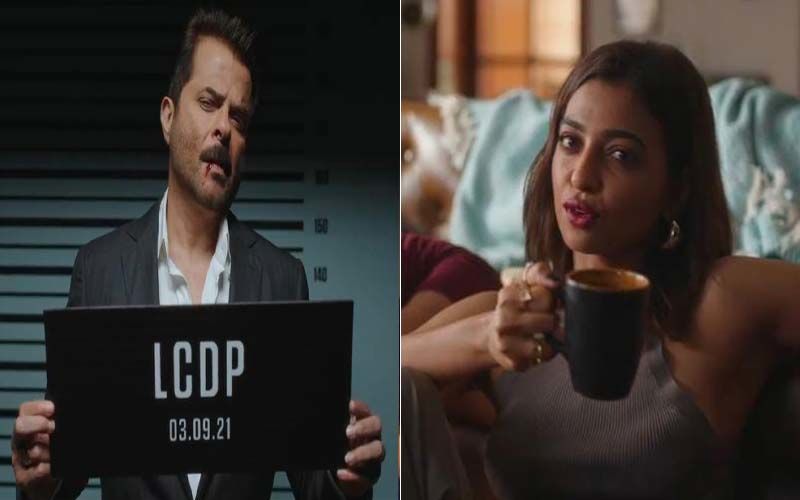 As we are inching closer to September 3, many of us are getting more and more excited. As heartbreaking as it is, Money Heist season 5 is going to be the final season of the most popular and epic Spanish show that many have been talking about for a long time now. The trailer was released a couple of days ago and it has left us feeling all kinds of emotions. Ahead of the final season, EDM artist Nucleya has composed an anthem titled 'Jaldi Aao' to celebrate the last season of the show.
Just like many of us, Anil Kapoor, Rana Daggubati, Shruti Hassan, Radhika Apte, Vikrant Massey and Hardik Panday can't wait for the new season and are demanding the show to arrive ASAP. Based on the tone of "Bella Ciao" from the show, Jaldi Aao will make you sing along to the song by the end of the video for sure.
The video will definitely leave you discussing many things. Speaking to IANS, Nucleya shared that he is a huge fan of Money Heist and added that working on this anthem was super fun. "Jaldi Aao is a funky recreation of the iconic Bella Ciao. Dedicated to the fans of the show, the anthem encapsulates all our emotions perfectly and highlights our love for the characters," he said.
Furthermore, he shared that shooting the video was an amazing experience. He added by saying, "All the great artists who are featured in it have made it come to life. The song is peppy and in multiple languages, truly celebrating the spirit of fans who are spread across the nation. Lastly, all I can say is - Money Heist - Jaldi Aao!" The show will be available on Netflix in Hindi, Tamil and Telugu from September 3. Are you excited?
Image Source:Instagram/NetflixIndia