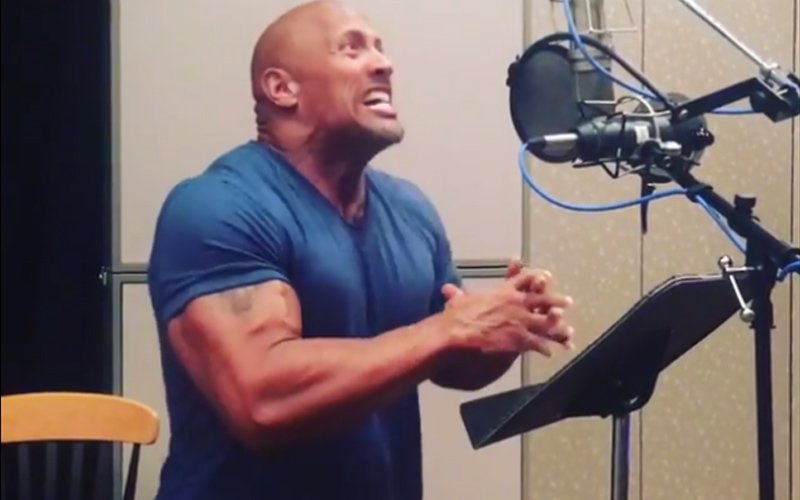 Your browser does not support the video tag.
Dwayne Johnson aka The Rock, who is currently shooting for Fast 8 will also be the vocals for Disney's Moana.

The Rock gave us a teaser of how Maui, a character from the film will sound in the animated film that is set to release in November. He posted
Highly intense and emotional and I always need a few minutes to calm down after I do it. I also have to do this last 'cause I blow out my damn vocal chords.

Wow... The Rock is kicked up about this project, isn't he?

Thumbnail Image Source: Instagram/therock