Tony Stark AKA Iron Man To Be Seen In Black Widow's Trailer; LEAKED Pics Prove Robert Downey Jr's Cameo
Tony Stark aka Iron Man fans await the comeback of their favourite Marvel superhero. While there have been speculations of Tony Stark coming back in a cameo role in Scarlett Johanson's Black Widow, leaked pictures from Black Widow's trailer confirm Tony Stark's appearance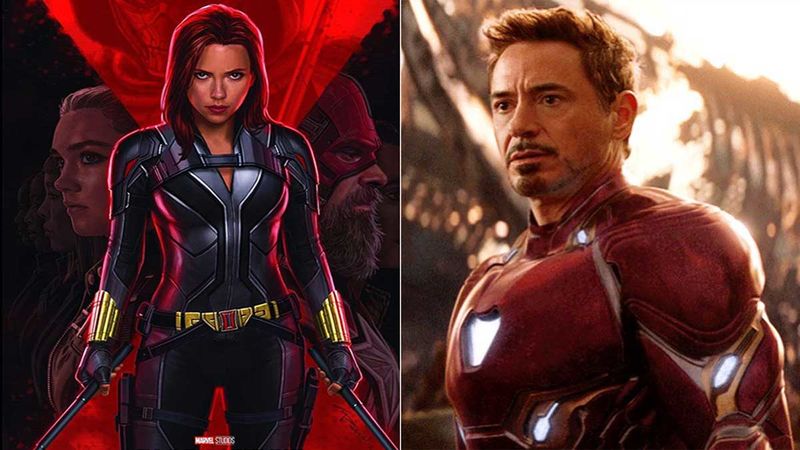 Many fans were left heartbroken after Tony Stark aka Iron Man's death in Avengers Endgame. As fans have been rooting for Robert Downey Jr's comeback, there have been speculations of Tony Stark making a cameo appearance in Black Widow. Recently, a fan took to Twitter to share some leaked pictures from the trailer of the upcoming film Black Widow. While the pictures feature blurry images of Stark heading out of a plane, the rumour of Tony Stark appearing in a cameo in Black Widow is indeed true. One picture shared by the fan clearly spotted Robert Downey Jr, but as the image is not something seen before, there is a high possibility of Tony Stark's cameo in Black Widow. Also Read:
Iron Man Robert Downey Jr's Bday Wish For Hulk Mark Ruffalo-Black Widow Scarlett Johansson Is Avengers Inspired
As Robert Downey Jr's cameo in Black Widow is still a question, Tony and Natasha were last seen together in Captain America: Civil War and Avengers: Infinity War. In regard to the pictures shared, there also is a huge possibility that the scenes featuring Ribert Downey Jr might be from the film Captain America: Civil War which did not make it to the film.
While Marvel Studios has not confirmed about Robert Downey Jr's cameo appearance, Black Widow is directed by Cate Shortland and produced by Kevin Feige.
The film Black Widow stars Scarlett Johansson in a pivotal role and is slated to hit theatres on May 1, 2020, in the United States.
Image source: Instagram/ @ironman.official, @blackwidowmovie