US Election 2020: Kanye West Votes For Himself, Netizens Speculate If Kim Kardashian Voted For Donald Trump As She Filters Out Red Dress From Her Post
After casting her vote in the ongoing US Presidential Elections, Kim Kardashian made a social media post in a red dress, leaving netizens speculating if that's a sign that she voted for Donald Trump. However, she later filtered out the red dress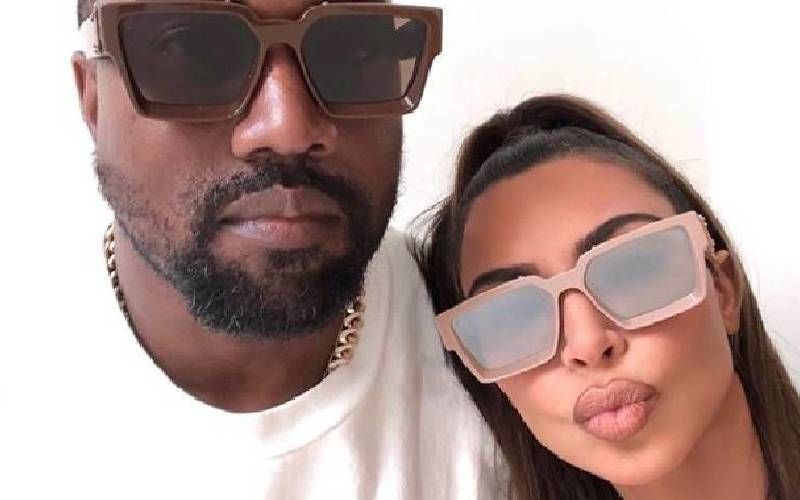 Social media has been flooded with posts about the ongoing US Presidential Elections, and celebrities have been urging fans to go vote for a change, while also declaring if they are Team Donald Trump or Team Joe Biden. Kanye West made it very clear in his social media posts that he voted for himself and that this was his first time voting for the President of the United States. Meanwhile, Kim Kardashian made a social media post in a red dress, leaving Netizens wondering if that's a sign that she voted for Donald Trump. However, she later filtered out the red dress.
While Kim hasn't been open about who she cast her vote for- neither in 2016 and not even now in 2020. While many assumed that she must have voted for her hubby Kanye West, a few Netizens feel she voted for Donald Trump. It was her post on the morning of November 3, that led people to speculate if she voted for Trump. She took to her social media and appealed to her fans to go vote. She shared a picture in a red dress and it featured the 'I voted' sticker. However, she later deleted the old post, and shared a new one asking fans to leave only after they have cast their vote.
She used the same picture this time, however, she filtered out her red dress, and instead applied a black-and-white filter over it. Netizens who noticed both of her posts deduced that her red dress was her support to Trump, which is why she later filtered it out.
I VOTED!!!! Did you?!?!

If you are in line when the hours of operation close at the polls, they are required to stay open and allow you to vote, so do not get out of line. pic.twitter.com/QXsU4JPdCw

— Kim Kardashian West (@KimKardashian) November 4, 2020
The original picture ..... with the RED confidently showing. pic.twitter.com/Mz4Ql0OkuE

— Certified Nail Tech 💅🏾🚨 (@Irunjune_) November 4, 2020
The fact that you posted the same pic with color earlier and your top is the color red giving your followers the hint that you are in fact voting red is just such a let a down and to be quite honest it's irresponsible knowing the climate that we are in rn 🖕🏾

— Alex (@__alxxx) November 4, 2020
Not you deleting the original post and uploading in black and white bc you were wearing a red shirt 😭😫

— justin (@_JUST_IN_TIME) November 4, 2020
I like how after she wore a red top in this picture, she posted the pic and then she got called out for a wearing a red top, then edited the pic to black and white.

— 🐶 samm (@darthwinnie_) November 4, 2020
Not you making this black and white after we already saw the red dress.😂🥴

— 💜 (@__sugahoney) November 4, 2020
Image Source: Instagram/kimkardashian