Venom – Let There Be Carnage Trailer: Tom Hardy Will Have To Face A New Alien Symbiote And This Time There Will Be Carnage – VIDEO
Tom Hardy is back as Venom but this time he has to face new challenges and a new alien symbiote who is known as 'Carnage'. Well, we wonder if he will be able to sink in his teeth into Venom? Watch the power-packed trailer here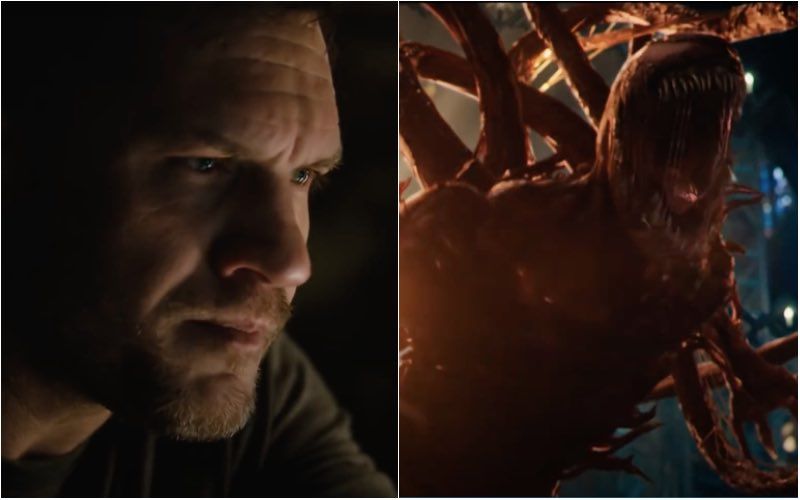 Sony Pictures Entertainment has released the trailer of their most anticipated film, Venom: Let There Be Carnage, starring Tom Hardy. The actor who impressed everyone in 2018 as Venom, returns to the big screen as one of MARVEL's greatest and most complex characters. An investigative journalist who becomes the host of an alien symbiote, Venom, imbues him with super-human abilities. In the first part, we get to see how he tries to get comfortable with the parasite, oops, we 'apologise', we mean Venom. However, after getting to know that another alien symbiote known as Riot is the bad guy, Venom and Eddie's bond gets stronger.
Well, in the second instalment, we are not only going to witness their relationship further but they will also have to battle it out with a new alien symbiote known as 'Carnage' which is played by Woody Harrelson - an insane psychotic serial killer who becomes the host symbiote. In the trailer, we see Harrelson in a lab where various doctors try to experiment on him, as a result, they get Carnage who gets unleashed into the world while Eddie and Venom have to fight it. Fans in India have been waiting with bated breath for the trailer to drop and the film takes ahead the story of Eddie Brock aka Venom taking on Carnage. However, after watching the trailer, we wonder if he will be able to sink in his teeth into Venom? Watch the trailer below:
The original film was a huge hit for the studio grossing a massive USD 855 million worldwide. Fans are all set to experience this big-screen phenomenon only in cinemas in September 2021.
Directed by Andy Serkis, the film also stars Michele Williams, Naomie Harris, and Woody Harrelson, who will be playing one of the most feared villains in the Marvel universe- Cletus Kasady, aka Carnage. 'Venom: Let there be Carnage' will release in Hindi, English, Tamil, and Telugu; in 3D and IMAX.
Image source: YouTube/ Sony Pictures India