VIRAL! Olivia Wilde Flashes Her Ni**les In A Sheer Black 'Revenge Dress'; Few Seconds Of Her Acceptance Speech Gets Blurred, Internet Says, 'What A Moment'
Olivia Wilde took internet by storm as she accepts People's Choice Awards 2022 for her movie Don't Worry Darling in a sheer black dress!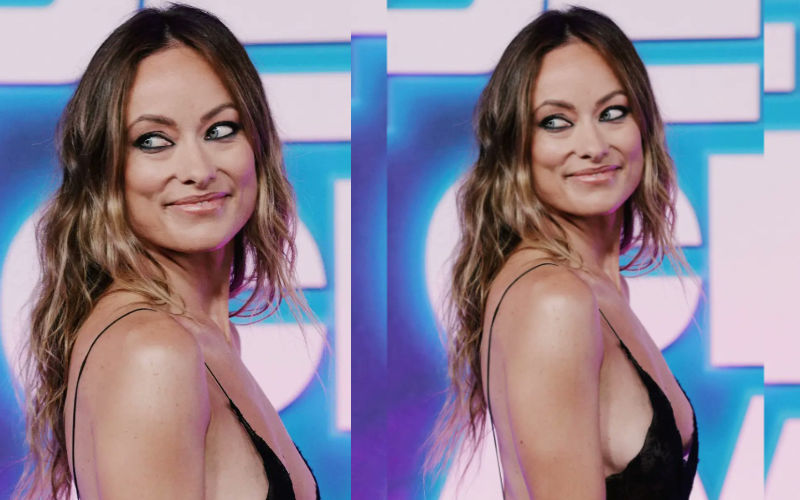 Don't Worry Darling's director Olivia Wilde has been making the headlines for the past few months for all the kinds of reasons. From releasing her most-awaited film that starred Harry Styles, Florence Pugh and Chris Pine and the controversies that followed to her alleged on-again and off-again relationship with the British singer, she is currently one of the most talked about celebrities in Hollywood.
Well, if the current social media buzz is anything to go buy, it looks like she left caution to wind as she appeared at a red carpet in a sheer black dress that left little to nothing for imagination. She was recently spotted attending the People's Choice Awards 2022 in Los Angeles on December 6. The ceremony saw many stars from the TV and film fraternity coming together to celebrate content released this year.
While Wilde took home an award for the 'Drama Movie of 2022' for her directorial debut movie Don't Worry Darling, it was her dress that became a talking point. Dressed in a nipple-barring, sheer black dress from Dior, Olivia completed her look with straight blonde hair and dark kohl rimmed eyes.
She looked extremely exquisite in the 'revenge dress', as termed by the netizens. What further caught their attention was that while airing her acceptance speech on television, NBC had completely blurred their screen for a few seconds before re-focusing on her. Netizens are currently have a field day trolling the reputable channel for the same. Taking to Twitter, one person said, "NBC deciding to blur out Olivia Wilde's nipples and then saying "fuck it" five seconds into her speech? I gotta respect it."
Check out the tweets here:
Talking about her acceptance speech, Olivia dedicated the award to the entire team of her movie. She was quoted by Pinkvilla saying, "Obviously, this award isn't for me, it's for the entire production and it's such an honour to accept it on behalf of our entire Don't Worry Darling family. We made this in 2020 when we weren't confident that audiences would return to theatres and they showed up during the pandemic make something that they hoped you guys would show up for, and you did show up. And we're so, so grateful."
Image Source: Twitter/tpoptothecinema