When Zayn Malik's Mention Got A Middle Finger Salute From Louis Tomlinson
One Direction's former members Louis Tomlinson And Zayn Malik refused to reconcile and patch up. Zayn who failed to be by Louis's side when he lost his mother left him upset and hurt, and the difference between them never really ironed out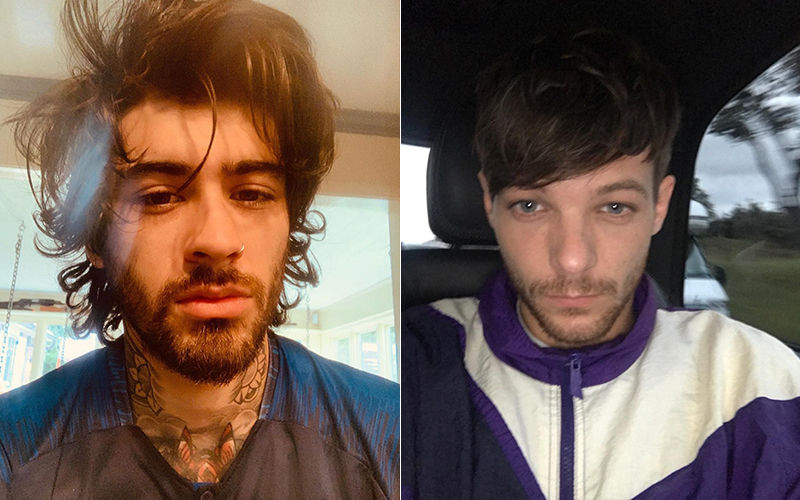 Did American singer and songwriter Zayn Malik just land up in the bad books of his music band's fellow member Louis Tomlinson? Well, spilling the beans about the reunion of the members of band One Direction and much more, singer Louis confessed about his difference and fallout with bandmate, Zayn Malik. Though the other band members reconciled, the difference between these two never ironed out. Louis in a conversation with the publication The Sun's Dan Wooten revealed how things never normalized between them.
Throwing light on a past incident Louis revealed how Zayn failed to be by his side when he lost his mother. Louis lost his mother to Leukemia in the year 2016, he further revealed how he called Zayn couple of times and all his band member agreed to perform but Zayn never turned up for the show, which left Louis hurt and upset till date. He was quoted saying by the above-mentioned publication, "Truthfully it never really got better. I had a couple of calls with him after I lost my mum and all the boys had agreed to come to that performance and he didn't show so that really bugged me."
Adding up he said, "So on the other end of the spectrum it kind of really showed. So, eh, I hope he's alright, but…" Louis then went on to give a one-fingered salute to the microphone, reveals The Sun.
However, Zayn had paid his condolences to Louis' mother via his Tweet which read, "@Louis_Tomlinson love you bro! All of your family is in my prayers. proud of your strength and know your mum is too x"
Image Source: Instagram/Louis Tomlinson/Zayn Malik