WWE Legend John Cena Is As Excited As You For Shah Rukh Khan's Ted Talks, We Have Proof
Shah Rukh Khan is returning as the host of Ted Talks for the second season. Part 1 received a great response from the audiences and now everyone is looking forward to part 2, so is John Cena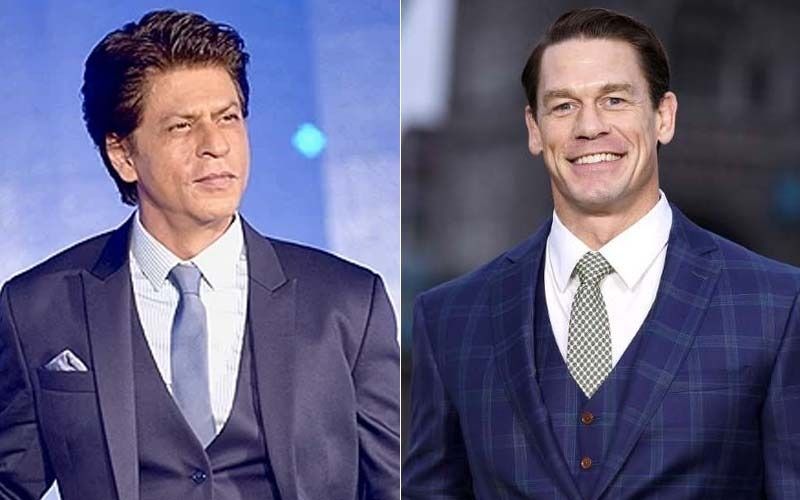 WWE star John Cena is a big fan of Bollywood's King Khan, Shah Rukh Khan, we know! But we didn't know is that he closely follows the star and is an ardent follower of SRK's Ted Talks. The first season of Shah Rukh Khan as a host at Ted Talks India was amazing and now he is returning for the second season. It was recently at a press conference that Shah Rukh Khan revealed his return as a host and also shared the guest list. We couldn't be more excited and it seems, John Cena is as excited as us.
The WWE star recently took to his Instagram account and shared a picture from Shah Rukh Khan from the Ted Talks. He hasn't put any caption with the picture but the gesture is enough for us to know that he really looking forward to it. This is not the first time that John Cena has mentioned SRK on his social media feed. In the past, John has put up many videos and even quotes from Shah Rukh Khan to motivate his fans. Now, that's what we call a die-hard fan. (Also Read:
Shah Rukh Khan Finally Locks His Next Film With Bigil Director Atlee? Announcement To Follow Soon?
)
While talking about Ted Talks, Shah Rukh Khan in his press statement had said, "On the show, I witnessed so much passion – people with pathbreaking ideas are disrupting the shackles of the impossible and finding solutions. TED Talks India is a mirror of the new face of India. It is all about being future ready and future focused. I am in awe of the diverse spectrum of speakers this season."

It was during this press conference that Shah Rukh Khan had also spoken about his next film. He had said that he is working on two-three scripts and will soon make an announcement.
Image Source: msn/wikipedia