WWE Star Dwayne Johnson Reveals People Thought He Was A Little Girl When Growing Up; The Rock Shares He Had Really Soft Features-Deets INSIDE
Dwayne Johnson aka The Rock opened up about his childhood in an interview recently. The Fast and Furious actor spoke about the time when people thought he was a little girl when growing up. Read On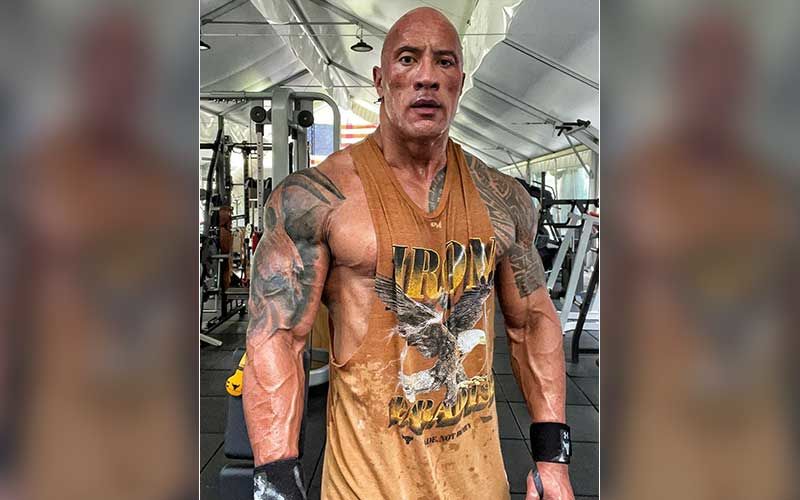 Hollywood actor Dwayne Johnson is popularly known as 'The Rock' because of his powerful personality and achievements. From WWE to films, Johnson has garnered a massive fan base during his illustrious career. While nothing is hidden from The Rock's fans, in an interview recently, the actor opened up about his childhood days. The Fast and Furious actor spoke about the time when people thought he was a little girl when growing up. He recalled being asked by a classmate if he was a girl, on the first day of fifth grade.
Speaking with Willie Geist on Sunday Today, Dwayne Johnson revealed that he was often mistaken for a girl during his childhood. Talking about it, he further said, "I would say between the ages of 7 and 11, people thought that I was a little girl because I had really soft features and I had really soft Afro hair."
The Jumani: The Next Level actor even recalled one awkward encounter that happened during his first day of fifth grade. Johnson mentioned the incident took place on a school bus. Recalling the awkward moment, The Rock shared, "I sit down next to a kid, and within 60 seconds, he goes, 'Can I ask you something?'" He continued to share, "I said, 'Yeah.' He goes, 'Are you a boy or a girl?'"
Image source: Instagram/ ; SpotboyE Archives