Zayn Malik Confronts A Passer-By After Being Called Homophobic Slur Outside NYC Bar; Singer Spotted Shirtless In Heated Argument Caught On Camera-WATCH
Zayn Malik recently got into an ugly fight with a man outside the NYC bar. The video is going viral on social media. Check it out!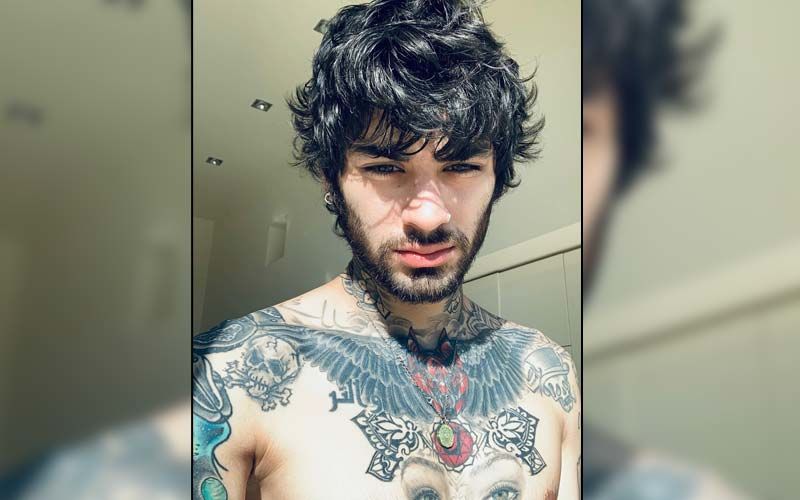 Zayn Malik is one of the popular singers in the music industry. The Dusk Till Dawn singer is now creating a huge buzz after a video of him getting into a fight with a man outside the NYC bar went viral on social media. Sources close to the situation informed TMZ that Zayn was smoking a cig outside Amsterdam Billiards Club in the East Village late at night when a group of guys came out of Little Sister Lounge next door and an altercation ensued.
As per reports, a man from the group started hurling abuses at the singer and alleged called Zayn the homophobic word and Zayn hurled back some insults. The man reportedly did so for no reason at all. In the video that is now going viral, Zayn Malik can be heard shouting, 'what the f***k are you talking about.' The man then starts using homophobic insult at the singer and he responds angrily to him.
As per a TMZ report, it is not known why Zayn was shirtless. The sources informed them saying he was wearing one at the Billiards joints, but it's unclear exactly when or why he took it off. Netizens have been reacting to the video. One Twitter user wrote, 'Zayn was literally laughing at them as he was saying that because those people were an actual joke and he was trying to defend himself which is the only reasons the word even left his mouth.' Another user wrote, 'He didn't use it as an insult.. he was defending himself and he was almost attacked.. I'm a part of the lgbtq+ community and I don't think it's bad.'
this is honestly so disappointing of zayn. on the FOURTH DAY OF PRIDE ALSO. "the white guys called him it." THE WORD CAME OUT OF ZAYNS MOUTH REGARDLESS. holding him accountable is not hate. for those who can't hear, he says "oh i'm a f*ggot?" at the end #ZaynMalik pic.twitter.com/BSTDEjXuos

— char (@boyfriendrryasf) June 4, 2021
For the uninitiated, Zayn lives in New York with his girlfriend and supermodel Gigi Hadid. They welcomed a baby girl last year and named her Khai. Gigi keeps sharing her daughter's adorable moments on Instagram.
Image Source:Instagram/ZaynMalik