200 Halla Ho: Sahil Khattar, 'I Was In A Very Dark Place When I Was Executing This As An Actor' -EXCLUSIVE
Actor Sahil Khattar will be seen in a never before avatar, in the upcoming ZEE5 original film 200 – Halla Ho. The film starring Amol Palekar, Barun Sobti, Rinku Rajguru and Sahil Khattar is based on a true incident. Speaking exclusively with Spotboye Shahil reveals his reason for doing the film, breaking his image with this dark role and more.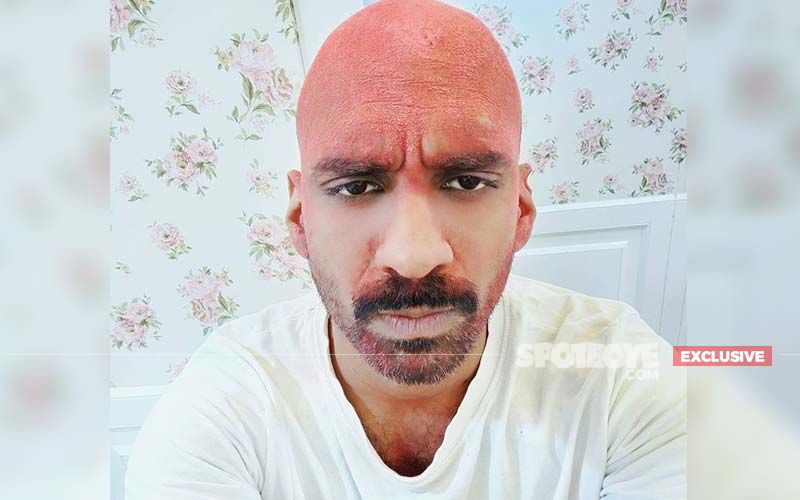 What was the intriguing part about your role as Bali Chaudary, in 200 Halla Ho which convinced you to do the film?
The fact that the character of Bali Chaudhary in 200 Halla Ho was about a serial killer, a gangster, and a psychotic is what convinced me to do this film. For an actor, if they get any one of these three things to do they would eagerly want to be part of it, but I was getting to play all these shades in one character, so the moment I got the offer I grabbed it. I wanted to become Bali Chaudhary; this character is so dark and fantastic, also this would break my image in a big way. I wanted to prove that I am better as an actor and I really hope that after watching this, people will feel that I have done some hard work.
200 Halla Ho l is based on true events did you know about this incident before Sarthak came to you with the script, did you have any knowledge about it?
I had read about this during my childhood in the newspaper and I still remember it was in some newspaper and there was a very small article at the side of the newspaper. And I had wondered that this is something very different thing and this would have happened why do we care. As kids, we do not pay heed to a lot of news but I never knew that the story is going to come back in my film and I would be playing that guy. So then I read more about the case I was like bro, I have to do this film and I have to break the image and stereotype- That these are frivolous YouTubers how will they act, these are TV anchors and they just do comedy, I really wanted to kick that notion somewhere out. I hope that people will like the work and really get scared of me and think of me as creepy. I would love people to hate him.
A character that has a lot of shades, at the same time dark, did this take a toll on you, what was your experience?
Well, the experience was not that great because I was in a very dark place when I was executing this as an actor on the set. But I also realized that Sahil Khattar the hard worker was preparing for this role has to be different from Sahil Khattar the actor. It did become difficult at a point because I could not have a conversation with my team, my peers, my friends; I was not talking to anybody as I was totally in that zone. Also, I think I wanted to be in that space and it's very evident from the trailer, that he (Bali) will never leave what he has caught. So when the film finally got over I took a one-month vacation in Goa, just to feel good and get back to normal. I am happy that I have done the character in a very good way and I am even happier that the film is also going to be that good. And I mean I am ecstatic about the fact that it comes out at least.
In the trailer, we also see a complete transformation with respect to your look and physicality how did you prep for it?
See the brief was very simple to me, it has to be a really disturbing character and I guess that is evident in the trailer. The kind of response that I'm getting is very good. And the type of inputs that I brought to the table and the director also gave me some references. I saw some content on OTT about serial killers, serial molesters. I used to always watch videos of serial killers on YouTube before the shoot, just to get into that headspace. For physical transformation, I did a rigorous workout as you know the physicality of the character had to be of a guy who is a roadside worker, who is very thin, puny but still very hardcore full muscular veins and all coming out like that and I had to work a lot of on my diction. And it was beautiful working with Sarthak Dasgupta he is the captain of the ship. One day I was just so excited because I had achieved a very nice physique and in the conference room I just took off my T-shirt and yelled, "Sir see I have been fit". I have given my whole and soul to this character, also given my blood, sweat, and tears.
How much did you lose?
I was having a bad body, I stay with my parents in Bombay, and those parathas, pakodas, pizza were my daily diet during the lockdown. Then 200 Halla Ho came my way and I had to lose weight in 30 days. So I lost six to seven kgs in a month. I am thin like but I had to look much thinner.
Apart from '83 and 200 Halla Ho what else do you have in the pipeline?
There are some projects that are in the pipeline but unfortunately, I can't talk about them so I would love to refrain from talking. When the big announcement comes in, it's going to be a better surprise. Also, I have written a lot of stuff and I am writing something in fiction now, I am writing a film and a web series and hope soon I can execute things which I have written on my own. But the future as of now looks bright and I am very happy to be part of 200 Halla Ho a film that has given me a brighter future now.



Image source/ sahil Khattar/instagram