5 Must-Watch Food Shows Which Are Bound To Make You Hungry
There's nothing that defines feel-good television like a great food show. With so many food shows out there, we are literally spoilt for choice. Here are our top picks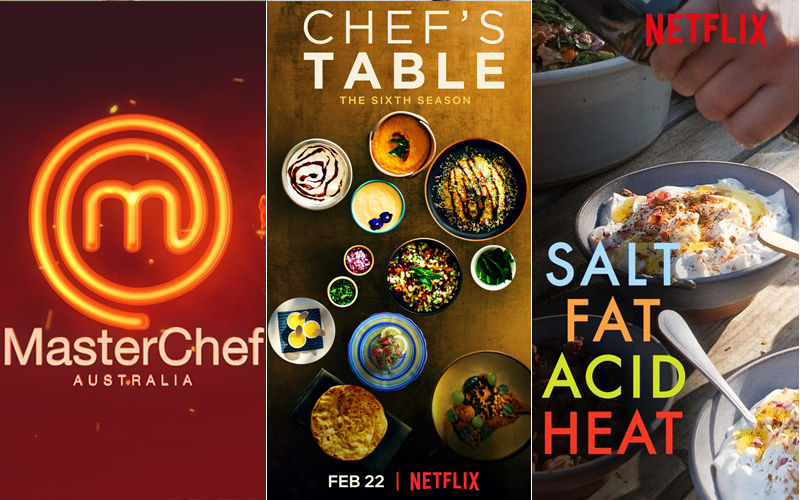 Food shows are the ultimate comfort and make for a great binge – both in terms of watching the show and making us hungry enough to want to eat some good food. With food shows gaining a lot of popularity over the years, we're getting you a list of the best food shows of all time.
For an Indian audience, Masterchef Australia was the first international food show that struck a chord. With 11 seasons down already, this show is the holy grail of food. Helmed by 3 of the most iconic faces in the world of food, Gary Mehigan, Matt Preston and George Calombaris, Masterchef Australia is legendary. Sadly, all 3 judges have bowed out of the show recently and the future of the show is unclear.
Masterchef Australia is streaming now on Hotstar
Chef's Table is a must-watch food show for anyone who wants to know more about the world of fine dining. It provides a closer look into the world's finest restaurants, told through the lens of the magic-makers, the chefs. Their life's stories, their inspirations and their struggles are explored and the show is a true visual delight. Hats off to the cinematographers!
Chef's Table is streaming now on Netflix
A show that delves into the most relatable kind of food, comfort food. Ugly Delicious is a food show devoid of any kind of pretension. Hosted by the endearing David Chang, he takes us on a journey of the food you'd love to eat – pizza, tacos etc. But we don't see this in fine dining restaurants alone, but also at popular fast food joints and street food vendors. Ugly Delicious is all soul
Ugly Delicious is streaming now on Netflix
Based on a best-selling book of the same name, Salt Fat Acid Heat takes us back to the four basics of cooking and food. Starring chef and food writer Samin Nosrat, she takes us to four different countries to discover the depths of the four components – Japan, Italy, Mexico and California. For every aspiring cook, this one is informative and packed with flavor.
Salt Fat Acid Heat is streaming now on Netflix
Street Food, by the makers of Chef's Table, is a homage to the diverse street food in Asia. Taking you everywhere from Thailand to Vietnam to Singapore to Japan, get to know each culture's diversity when it comes to food. Watch out for a special episode based in India which will make you crave some street food now!
Street Food is streaming now on Netflix


Image Source:- instagram/hotstarpremium/youtube/netflix/2beesinapod/imdb/reelgood