Ahead Of The Family Man Season 2 Which Deals A Brilliant Blow On Global Terrorirsm, A Look At 10 Films That Tackled Terrorism Terrifically
Roja, Aamir, Mumbai Meri Jaan, The Terrorist and more, here's a look at 10 films that portrayed terrorism and heroes that nipped it in the bud.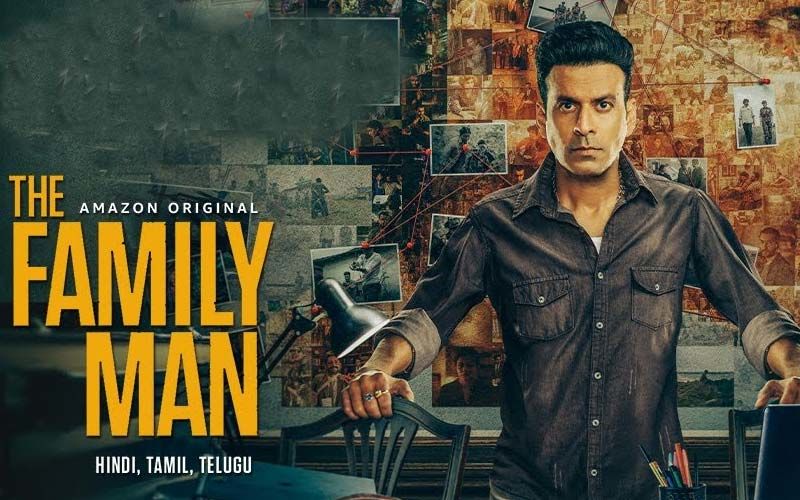 1. Roja: Mani Ratnam's 1992 film was about a honeymooning couple Arvind Swamy and Madhoo's bliss being rudely interrupted when the husband is taken hostage by a Kashmiri militant, played by Pankaj Kapoor. Fascinating fusion of drama and politics , best remembered for A R Rahman's Hindi debut.
2. Drohkaal: Govind Nihalani's hardhitting treatise on terrorism featured Om Puri and his brave anti-terror squad trying to supresss a terror outfit. The film was remade into Tamil as Kuruthipunal with Kamal Haasan in the lead.Both versions were virile and intense in their statement on terrorism.
3. The Terrorist: Santosh Sivan's films are a visual feast. This one featured the very eloquent Ayesha Dharker as a human bomb all set to blow up the Prime Minister. Hmmmm....sounds familiar.
4. Black Friday: Anurag Kashyap's audacious attempt to recreate the events of Mumbai's 1993 bomb blasts. Based on the book by S Hussain Zaidi, every character here throbbed with credibility. This was not fiction. It was all for real.
5. Mukhbir: Hyderabad-based director Mani Shankar's underrated film took a scary swipe at Indian intelligence agencies which train young recruits to infiltrate terror gangs and leave them to their own devices.Rigorously researched and filmed with inner conviction this is one of Bollywood's most under-rated films on terrorism.
6. Aamir: Raj Kumar Gupta's stunning thriller about one NRI's tryst with terrorism after he gets down at the Mumbai airport. Rajeev Khnadelwal was filmed on crowded streets of Mumbai guerrilla style as he followed instruction on the phone from a terror outfit. Gripping and utterly authentic.
7. Mumbai Meri Jaan: Nishikant Kamat's brilliantly scripted film about the 2006 train bombings of Mumbai...the absolutely riveting film took episodic excursions into lives deeply wounded by the bombing. A gem of a film that made terrorism look so palpable it seemed it had entered our homes.
8. A Wednesday: Neeraj 'Baby' Pandey's intimate study of the Common Man and terrorism. Naseeruddin Shah as a man who holds Mumbai at ransom redefined the art of self-deprecatory acting. Sri Lankan filmmaker Chandran Rutnam remade the film as An Ordinary Man with the formidable Ben Kingsley playing Naseer's role.The remake was cringe-worthy.
9. Vishwaroop: Kamal Haasan's rigorously researched film took the theme of global warfare against terrorism to a new level. Erudite,articulate and virile this was Kamal Haasan's most layered exposition on the theme of terrorism.
10. Haidar: Shakespeare goes to militant Kashmir. Taking the classic play into the arena of terrorism was no easy task . Vishal Bhardwaj blended terror and tenderness in this tale of a woman and her son, both brutally betrayed by the politics of the gun.Tabu and Shahid Kapoor breathed credibility into every scene.
Imaeg source: Amazonprime