AK VS AK: Anil Kapoor Offers 'Humble Apologies' To Indian Air Force After They Called Out The Makers Over Inaccurate Depiction Of Uniform – VIDEO
After IAF expressed their displeasure over particular scenes in the film and demanded 'withdrawal' of a few scenes from AK Vs AK, Anil Kapoor released a video statement, offering them humble apologies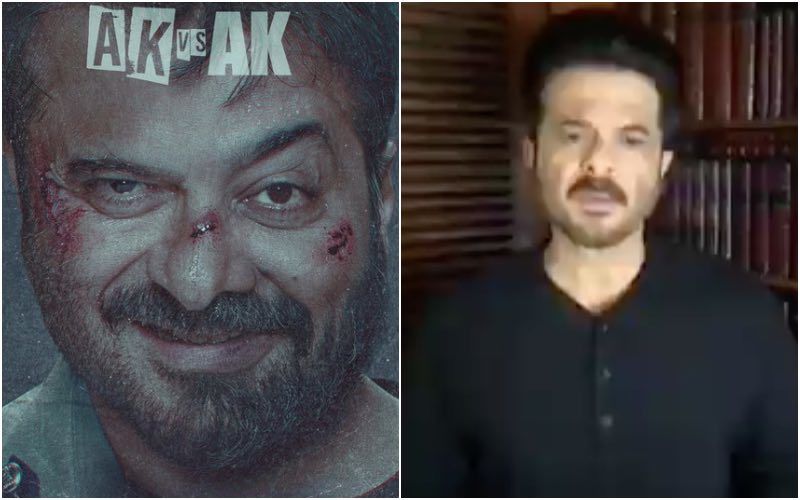 Netflix's film AK Vs AK starring actors Anil Kapoor and Anurag Kashyap has grabbed a lot of eyeballs for its content. The movie is about an actor and a filmmaker who go out of their way to pull each other down and roast each other in public. As fans expressed their excitement over this film, on the other hand, the Indian Air Force expressed their displeasure over one particular scene where Anil's character is seen wearing an IAF uniform while mouthing some inappropriate words and languages in the film. They even demanded 'withdrawal' of a few scenes from AK Vs AK. With this, Anil Kapoor quickly took to his Twitter handle and released an AV statement while tagging IAF's Twitter handle.
In the video, he is seen offering them humble apologies while also supplying a little context of that scene. "It has come to my attention that the trailer of my new film, AK vs AK has offended some people as I am wearing the Indian Air Force uniform while using unparliamentary language," he started saying in the video message. "I would like to sincerely offer my humble apologies for unintentionally hurting anyone's sentiments. I would like to supply some context to hopefully help you understand how things came to be in this way."
Offering them the crux of his character, he further said, "My character in the film is wearing a uniform because he is an actor who is playing the role of an officer. When he finds out that his daughter has been kidnapped, the anger and rage that he experiences and portrays are that of an emotionally distraught father. It is only to remain true to the story that my character is still wearing the uniform on his quest to find his missing daughter.
"It was never my intention or the intent of the filmmakers to disrespect the IAF. I always had the utmost respect and gratitude for the selfless service of all our defence personnel and so, I truly apologise for unintentionally hurting anyone's sentiments," he concluded.
Image source: Twitter/ AnilKapoor/ SpotboyE archives