Arjun Kapoor On Sandeep Aur Pinky Faraar:' You Need A Pat On The Back And Sometimes A Stamp Of Approval From The Audience For The Hard Work'
With back-to-back two successful films, Arjun Kapoor is on a roll. During a candid conversation, Arjun opens up about the overwhelming response to Sandeep Aur Pinky Faraar, his mentor Aditya Chopra, the need for validation from the audience, and much more.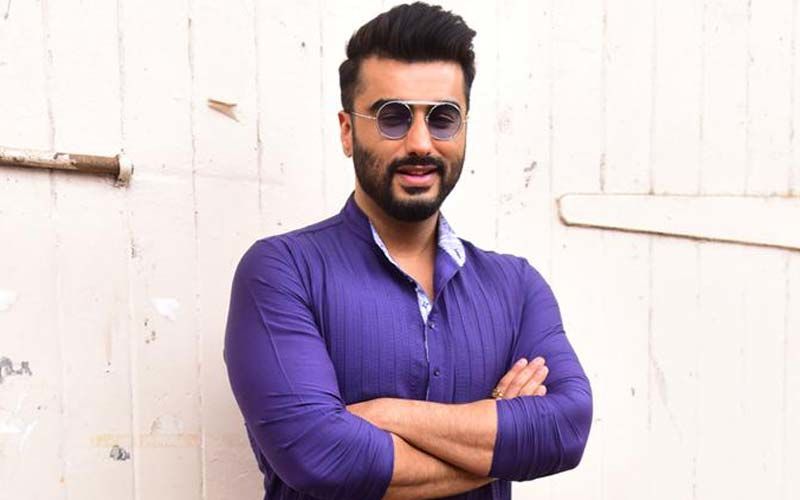 Arjun two successful films Sardar Ka Grandson and Sandeep Aur Pink Faraar in a row, how does it feel?
Firstly thank you. I do owe myself a success party. That would be nice to celebrate with all you people who have been with me through thick and thin and up and down that's long overdue and hopefully after the situation gets better and we get to interact, will keep that in mind. But right now I am just soaking it in because I'm talking to you, people are messaging me, calling me it's been overwhelming and I am feeling relaxed now because it been a week and with the kind of feedback Sardar and Pinky Faraar are getting, it's validating because everybody works hard, you work hard, I work hard and sometimes you really need a pat on the back and sometimes you need a stamp of approval from the audience for the hard work, you live and die by the audience verdict.
I am very happy that this time they have given me the oxygen supply that I needed in a very difficult time in everybody's life, to get a glimmer of hope, and to feel that I have been able to connect and touch upon people's lives and make them smile, think, make them wonder, get them curious, I feel as an actor there is no bigger validation. At a time like this where you know, people are excited to watch your work, so I am grateful to the audience.
So I was just speaking with Dibakar (Banerjee) a few minutes back and he mentioned that he is soaking in the appreciation and the love that is coming, at the same time he wants the film to breathe...
Yes, like right now the movie has taken speed. The film is getting real-time feedback from people, now you will recommend other people to watch it and they will watch it at their space and time. They will draw out of it, they will talk about it, and they will go and tell other people. So you have to allow the film to live. I think now the film has just been born and it has a long way to grow up and you know really mature. And I'm not saying it with any arrogance I'm saying it with genuineness. The film is a slow burner, it's kind of a film that you will go to sleep thinking about and wake up in the morning with new thoughts in your head.
It's a film that makes you think about a lot of things that our country is dealing with on a day-to-day basis. I am not even talking about the bigger things; there is a lot of things that the film is talking about. I feel it is a very interesting film, to start a conversation. So for that, we need to let it breathe so that we can all appreciate it, simmer down, understand assimilate and have a dialogue about it, agree to disagree, try and empathize with the characters. How much you are like the characters or know people like that. Some situation which you saw that is not right in society, I feel the film has raised interesting questions and the answers will come in the due course.
I would like to take you back to the time when Dibakar came to you with the script. What was your first thought?
So he started the narration and I knew I was Pinky in Sandeep Aur Pinky Faraar. When the narration started he explained to me very nicely before getting into the whole film, he said just remember this Sandeep is India and Pinky is Bharat and this is combat between Bharat and India. There is friction and that actually drew me into the film, that India and Bharat, the class divide. The social divide, the elite versus the common man, that power struggle was far more interesting to me at that point because the gender duality or inequality or the patriarchy were all layers, that I discovered about the script, but from the get-go here is a woman who is trying to make it into the man's world and you know India always wants to be known worldwide and they want to be boisterous about it. India is at a point where you want the world to notice, so Bharat is that part of our country that wants to survive to the next meal. It's like let today be a good day so that tomorrow we can begin again. And we are witnessing this in the last two years there is these two sides.
So when these people from two different classes meet, what conflict does arise and what all can happen is what Faraar is in its essence. I really enjoyed that aspect in the beginning and obviously, by the end of it, the climax got be stumped like okay, it's amazing that this man (Dibaker) is seeing me like this, I am happy that he is but I'm nervous about it because he has the confidence that I can do that, because everything else you will work hard for, you have confidence with your dialect and your body language, you have to spend time and along with the Faraar song he had said he wants to me to dance, so you can work on all that out but that climax is the vision. I can't envision that for myself. I don't think anybody else can vision that except the Dibaker. So for the climax, you have to give him that credit. I am just going to go with the conviction because I want the story to be told. After all, I love to work with this director so I thought that I with his conviction. Which I'm glad I did and I'm so happy that he has chosen me for Pinky.
When you and Parineeti Chopra come together, there is a certain kind of magic that happens on screen, how do you feel about that?
I think when you put Parineeti and me at loggerheads we create magic in that sense; because you can see with Ishaqzaade and Faraar that happened. We create energy by being two forces of energy that collide in different ways and that creates a lot of chemistry, energy, you can see that come alive on screen. You can feel around you that there is something between these two, it's not always romance but there is a certain back and forth, push and pull, that is not friendship, it's not romance, it is kind of our destiny which is intertwined that pulls us towards each other and then we pull each other in different directions, you know it's like pulling each other to see what comes out of it," he says. "It works well on-screen, it translates really well and even the audience likes it, so who are we to deny it. Now it's like give us one more film like these and we are ready to do it. If you telling me that I am going to be paid to fight with Parineeti Chopra on screen I am happy to consider
Is it also because Parineeti was your first co-star, and that helps you as an actor?
Yeah, our relationship hinges in a very loving way, it translates perhaps well because we are comfortable making each other uncomfortable on the screen to get better work done, that's a good place to be at, as actors. Obviously, there is no denying that. If she (Parineeti)wasn't with me in the first film, the film was going hell and back, Isqhzaade is a very tough film and the second toughest film of my career is Sandeep Aur Pinky Faraar, it's just a more mature version of Arjun going and doing something like Faraar, so there is little more control and more understanding. I have done 10-12 films before I did Faraar, so there is an understanding of the process, you don't feel the exhaustion as much when you are in the movement, when you come out you feel it. Ishaqzaade was consuming every day, Faraar you knew what you getting into. So having Parineeti from your first film knowing how it is and then having her in this film (SPF), I think I am better of having Parineeti to play Parma and Pinky. I wouldn't be this version of Parma and Pinky without my Zoya and Sandeep.
Image source: SpotboyE archie
They say the best things in life are free! India's favourite music channels 9XM, 9X Jalwa, 9X Jhakaas & 9X Tashan are available Free-To-Air. Make a request for these channels from your Cable, DTH or HITS operator.