Arya Speaks On The Success Sarpatta Parambarai: 'It's A Game-changer For My Career'
Arya, who recently won hearts with his film Sarpatta Parambarai, shares his thoughts about the film and how it changed his career graph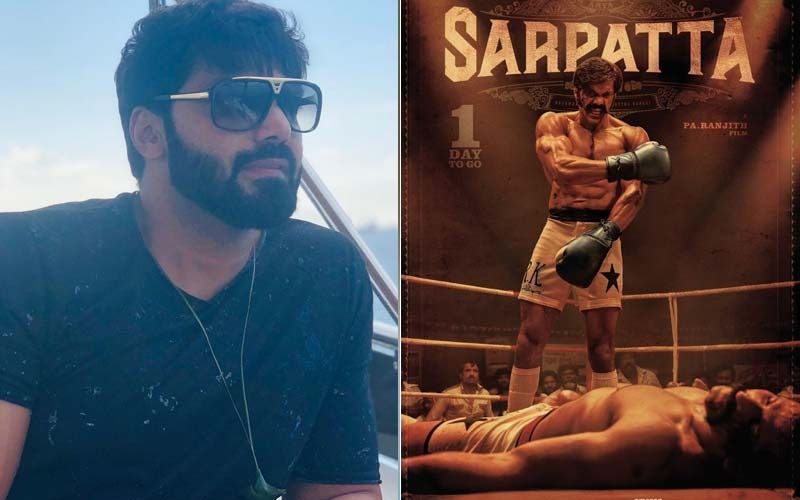 Arya, congratulations. What a dedicated performance you have given in Sarpatta Parambarai. Would you say this is your most important film and performance to date?
Oh definitely. This is most definitely the most important film I've done so far. The amount of my time labour and concentration I've given to this film, this is by far the most challenging role of my career.
Sarpatta Parambarai is a very formulistic film. And yet a tremendous amount of preparation seems to have gone into it?
We actually had a 45-day workshop before we started shooting the film. During that time all of us (the actors) had to read the script , rehearse the scenes,get the dynamics right ,master the body language of a North Madras boxer (this was in 1975 when there was no Chennai) and the body language of dock workers in Chennai/Madras.We also had boxers from 1975 on the sets to guide us. They came to the workshops to share their experiences during that era.
That must have been an amazing experience?
In fact one of the boxers from that era played my trainer on the beach at the climax of the film.So far North Chennai's boxing culture was shown in a very bad light in our films. These men were often shown to be rowdies and criminals whereas in real life they treated boxing a as a religion.All these boxers in North Chennai were from the fishing community.
Did you actually shoot the film on location at this fishing village of boxers?
It's actually part of Chennai . I grew up there myself. I completely believed in what we were making. In fact me,Ranjith Sir and another person are co-producers of Sarpatta Parambarai.
The period details are never overdone?
Actually Ranjith Sir and I were very clear that the period aspect should not overpower the plot . The period details should be organic , not emerge from the foreground material.
The actress who plays you wife Dushara Vijayan is quite a firecracker?
Ha ha yes, she just killed it. Can you believe this is her first film?
You've been in several hits in the past. Where do you place Sarpatta Parambarai?
It's a game-changer for my career. I never expected it would go this far. It's all thanks to the Amazon platform. OTT has made cinema in the South accessible to North Indian viewers. I think this is the biggest success of my career. Because of this film I'm talking to you. I've done so many films in the past. But this is the first time you reached out to me.
That's true. Do you think the OTT platform gave Sarpatta Parambarai a wider platform?
It did, specially during these times(of Covid). I don't think audiences would have seen it in the theatres in these numbers . Even in the theatres, unless you are a superstar you will never have the kind of reach in theatres provided by the OTT platform .
Another pugilistic film Toofan released on Amazon the same day as your Sarpatta Parambarai. Did you watch it. What did you think of it?
Yes I saw it. I think even Farhan Akhtar has worked really hard on getting the body language and the boxing moves right. I love all boxing films like Raging Bull, Cinderella Man. Actually I have been a sports lovers from my school days.It was my dream to do a sports film, any sport. When I got Sarpatta Parambarai it was dream come true for me. I watch a lot of football and cricket matches. I am a huge football fan.Every day I watch at least three hours of football. I watch more football than movies. It's my life's biggest pleasure.
Were you at all familiar with boxing before doing this film?
Oh yeah yeah. I love boxing. I had taken it up as a sport long before I did this film. I never knew one day I'd actually get to play a boxer.
So Sarpatta Parambarai was a dream come true?
I actually chased down the script. I knew director Pa Ranjith had a boxing script which he wanted to make for the longest time. I sent him a message through an actor whom we both know, saying I was interested in doing the film. He took some time to make up his mind. Finally he agreed.
Now you can't go back to running around trees?
(laughs) Ha ha there aren't too many trees to run around. I'd like to keep up to the standards I've set for myself. But it's hard to get a role like Sarpatta Parambarai.
Image source: Instagram/aryaoffl/IMDb