CINE STUCK: Why Did A Stand-Up Comedian Attack Manoj Bajpai? Actor Reacts
Manoj Bajpai was recently mocked at a public event by a stand-up comedian. Here is what the actor has to say on it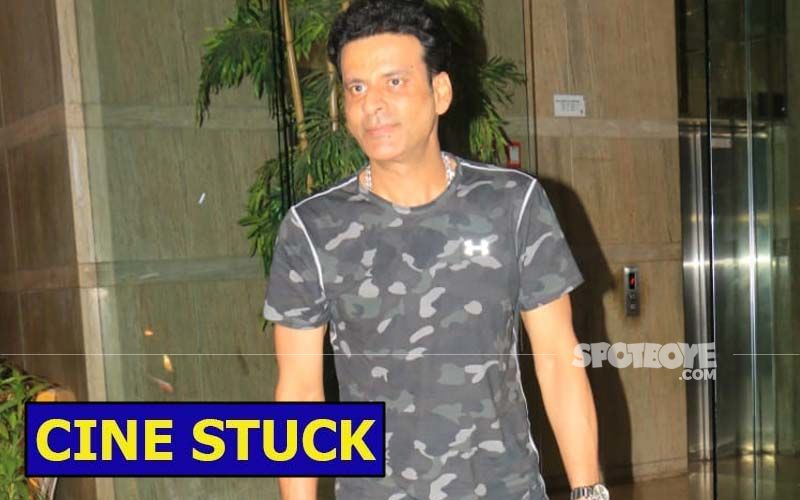 Last week, all hell broke loose when a stand-up comedian decided to hit out at Manoj Bajpai for no rhyme or reason, calling him 'budtameez' and branding his globally acclaimed new series The Family Man as pornography.
This is a common trick of the publicity trade: latch on to a name much bigger than yours and you get written about. This ploy is employed harmlessly by upcoming actors and models. Those who take part in the reality show Bigg Boss often talk about Salman Khan to make headlines. This helps them get media space, and no harm in that.
But the other side of this click-baiting game is dangerous and toxic, how much so was proven when a stand-up comedian took off on Manoj at a public event. The desired impact was delivered fast and furiously. The inane pronouncements of a desperate publicity seeker who got what he wanted, got highlighted.
On the day the instant smearing campaign against Manoj I asked him what this was all about. He advised me to ignore it. "I don't even know this guy .There is no need for me to react to something so ridiculous just to provide entertainment."
I agreed with Manoj. We regularly have stars being attacked by lesser mortals who want only attention and sometimes money too. Tamil star Dhanush and Aishwarya Rai Bachchan had to go through humbug litigation to prove they were not the progency/parent of demented claimants.
It isn't easy to be subjected to clickbaiting just for the heck of it. Lately Tamil star Arya has been accused by a German woman of cheating under a false pretence of marriage. Arya doesn't know who this woman is. But this woman knows who he is and will do everything in her power to get attention and money.
Arya has a wife and a little baby whom he loves dearly. The last thing he needs is fanatical fan attention. What makes the relatively unknown so resentful towards the more famous? Not even the mightiest of all Lata Mangeshkar was spared. Many years ago, a "singer"(who couldn't sing a note, but got assignments by being a leading composer's special friend) gave an interview to a magazine where she said, "Any singer can sing those great compositions by Madan Mohan and Shankar-Jaikishan, what's the big deal?"
I recently brought this rude comment before Lataji and she said, "She was right. Any singer could excel in the gems that I got to sing. I have never considered myself special. I am a very ordinary human being who received much more than I deserved."
This is the Bharat Ratna, the Goddess of all melodious things. The humility, not faked mind you, is what makes her the greatest ever. So as Manoj gets Pal-pitations he can seek solace in Lataji's favourite quote: "Only trees laden with fruits get stoned."
**Please Note: This story avoids the attacker's name as we do not want to give him undue publicity.
Image source: instagram/bajpayee.manoj/SpotboyEArchives