Bekaboo 2 Director Aarambhh M Singh: 'Ekta Kapoor told me the show looked grander than expected'- EXCLUSIVE
Alt Balaji's Bekaboo 2 director Aarambhh M Singh talks about the show's reception, working with Ekta Kapoor, Sanjay Leela Bhansali, Sriram Raghavan, Omung Kumar and the film with Sanjay Dutt that got shelved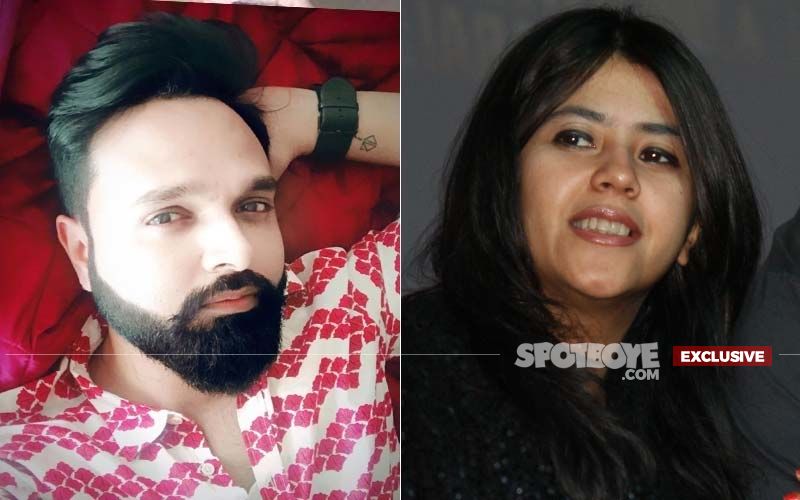 Aarambhh M Singh's web show Bekaboo 2 on Alt Balaji released on March 15, 2021 and the director has been overwhelmed with the response the series has been getting. "Season 2 crossed the viewership of season 1 on the first day itself. When attempting season 2 of any show, the pressure that a director faces the most is to improve from last season. I have done two sequels, Jamai 2.0 and Bekaboo 2 and both have done well luckily," he says.
Having worked on two sequels, Aarambhh points out that an original series gives you more liberty to take your character anywhere as it is totally new. "Also, you can set up the show in any way, be it designing or music, whereas in sequels you have to follow up some aspects. Although, I took a lot of liberty in my projects. Like in Jamai 2.0, we brought Nia Sharma more in the forefront then the previous one," he informs.
Talking about his cast, Aarambhh says he watched the first season of Bekaboo during shooting Jamai 2.0 and really liked his lead actress Priya Banerjee. "I saw her as an actor who people would like to see again, that's why I suggested her name for Jamai too. She is an underrated actor, who hasn't reached her potential. She acts with her body, something you see only in established actors. We also brought in fresh faces like Taher Shabbir or Taaha Shah as the audience looks for new things in OTT," he asserts.
TV Royalty Ekta Kapoor heads Alt Balaji and Aarambhh is all praise for his producer. "Ekta is one of the smartest producers I have worked with. She understands that TV is for family viewing while the web is the medium where you can push boundaries. In films as well, she has backed projects like Lipstick Under My Burkha, which many people were not ready to take up. Nothing goes ahead without her hearing about it. When you narrate anything to her, she is always very reactive to it. She lets the director take the call and gives liberty to them to put forward their vision. In her words, Bekaboo 2 looked double the price she had invested in it," he gushes.
Aarambhh was an HR representative earlier and did a two-year course in Subhash Ghai's academy before entering showbiz. He has previously worked under Sanjay Leela Bhansali, Sriram Raghavan and Omung Kumar. Ask him what he learnt from them and he replies, "When I joined Mr Bhansali, he gave me a lot of respect due to my educational background. From him, I understood how to make any frame look grand and that you don't need much money for it. Sriram Raghavan used to involve me a lot in each aspect of shooting, and from him I learnt how to catch the characters and make them more lovable, even if they are the antagonists. While from Omung Kumar, I learnt honesty as an artist and how to retain your humane side," he shares.
Currently, Aarambhh is taking a break in his hometown working on film scripts. "I come from a generation of films and that's what I eventually want to make. There was a film of mine which was announced in 2017 with Sanjay Dutt, but got shelved after eight months of work. It was a thriller with T-Series. Now, I am working on a love story and trying to complete it and take it on the floors by this year's end. I have also pitched a lot of ideas for digital films, so I am waiting for a revert on that too," he concludes.
Image source: Instagram/sanjayleela_bhansali/sriramraghavanofficial/omungkumar/aarambhhmsingh