Bigg Boss OTT 2: Puneet Kumar Gets ELIMINATED Just Hours After His Entry! Makers To Reveal REAL Reason For His Ouster On THIS Day-DETAILS BELOW
Puneet Sharma - who is also known as Puneet Superstar - was collectively evicted by his co-contestants on the very first day inside the house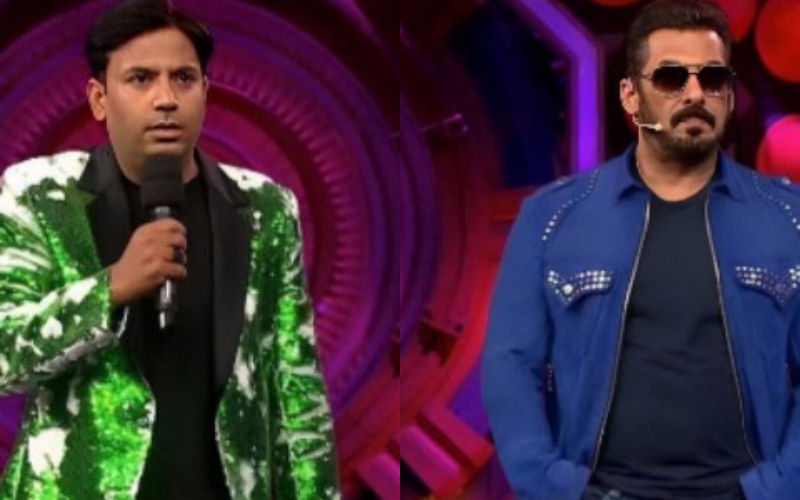 Bigg Boss OTT 2 started with a surprise turn of events, leaving the audience shocked and many have been wondering what other twists the show holds ahead. Just hours after entering the BB house, social media star Puneet Kumar was evicted from the show and the announcement came early Sunday.

Puneet was amongst the last ones to enter the house on Saturday night when the show premiered on Jio Cinema.
For those unaware, Puneet Sharma - who is also known as Puneet Superstar - was collectively evicted by his co-contestants on the very first day inside the house. Bigg Boss had to school Puneet when he smeared toothpaste all over himself. Later, other participants on the show collectively voted Puneet out of the house.
Meanwhile, the producers have promised to reveal the entire story behind his eviction at 9 pm on Sunday.
According to Hindustan Times, Puneet was placed at rank 10th by the panellists during the Bigg Boss OTT 2 premiere Saturday evening. Cricketer Ajay Jadeja, actor Sunny Leone and Bigg Boss 16 winner and rapper MC Stan were the panellists grilling all the contestants before they entered the Bigg Boss OTT 2 house on Saturday.
Following his entry, Puneet was ranked 2nd by the audience, the panellists gave him the #10 slot. He also got 20000 Bigg Boss house currency.
Bigg Boss OTT returned with a bang as it introduced the second edition of the popular show. This year's contests include TV actors Falaq Naaz, Jiya Shankar, Abhishek Malhan, Akanksha Puri, Bebika Dhurve, Avinash Sachdev and Palak Purswani. TV anchor-comedian Cyrus Broacha, Bollywood actor-filmmaker Pooja Bhatt, and TikTok star Manisha Rani, along with Lebanon model Jad Hadid are also participating in the show.
The former wife of Nawazuddin Siddiqui - Aaliya Siddiqui - is also one of the contestants on Bigg Bos OTT 2.
Image Source: Instagram