Anupamaa Fame Aman Maheshwari Gets Candid About Casting Couch In TV Industry And His Lovelife! Says 'I Am Not In The Mood To Date Anyone'-READ BELOW
Aman Maheshwari has been a part of the television industry for a very long time and has several hit shows to his credit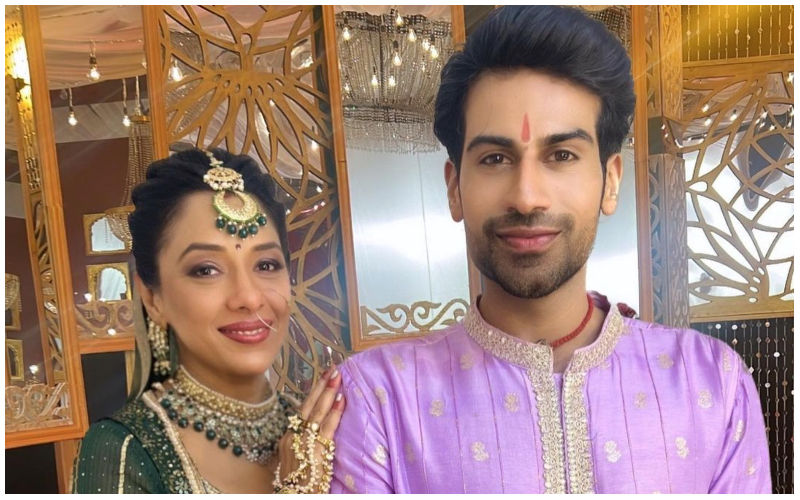 Anupamaa actor Aman Maheshwari, who plays the role of Malti's student Nakul on the show, has made stirring revelations about his personal and professional life. The actor has now spoken about the claims of casting couch in the television industry and if he has ever experienced it.

Aman has been a part of the television industry for a very long time and has several hit shows to his credit. Fans are particularly in love with the show's track and the Anupamaa has piqued the audience's interest, especially after Aman and Apara ji's entry.
The actor has often been very vocal about both his personal and professional life. Now, in a recent interview with TellyChakkar, Aman shared spoke of the casting couch phenomenon in the TV industry and shared, "I haven't experienced or heard it in the TV industry. It might be happening in the modelling world. It depends on how much of your vulnerable side you show to them. If you say that I will do anything for work means you are giving a hint that you will compromise. I am not like that. I want people to judge me on my talent. I want people to see if any can bring any value to their project. Natural things are inevitable but these things are inevitable."
Aman also spilled the beans on his love life and revealed, "I was dating someone for three years during my struggling days. She was a nice girl and we had a great time together. But then things were not going according to us. She was also an actress. Now she left acting and is happily married. I am still friends with her and her husband."
He added, "Right now, I am not in the mood to date anyone. I want to focus on Anupama and the show after that."
He also spoke about facing trolls for his performance in the industry and said, "I have faced a lot of trolling for my complexion. The people from TV have told me several times that if I was fair, I would have got work. Skin colour is not a big thing any more. But no one in the TV industry says this now."
Image Source: Instagram