Bigg Boss OTT's Akshara Singh Supports Divya Agarwal After Neha Bhasin Accuses Her Of Provoking Suicidal Thoughts: 'Hurt Karne Waale Statements To Unhone Throughout Show Mein Bole Hain'- EXCLUSIVE
Akshara Singh, who also participated in Bigg Boss OTT recently, speaks about Neha Bhasin and her accusations on Divya Agarwal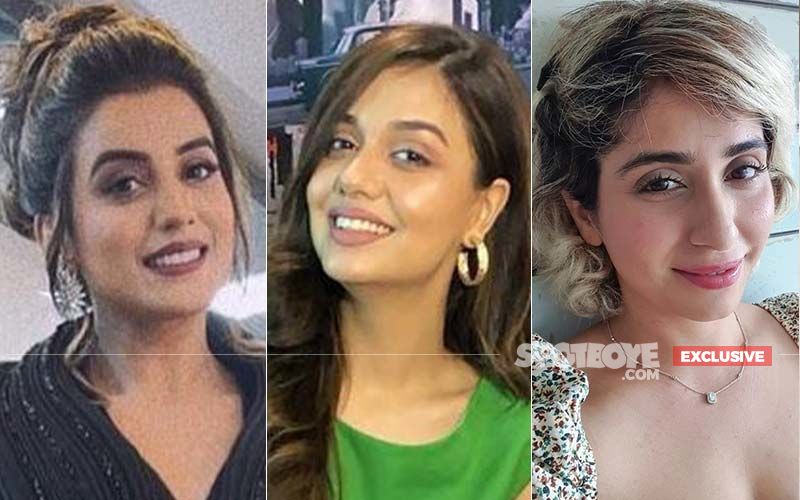 Popular singer and reality show Bigg Boss OTT contestant Neha Bhasin, recently while speaking about her housemate Divya Agarwal, went on to say people like her played with her mind and brought her on the verge of depression and provoked suicidal tendencies in her.
Divya had further added, "When you talk about women's rights and say that women are like this and that, then don't sit and question your own actions like mujhe nahi pata bahar kya dikh raha hai? mujhe nahi pata bahar kya hoga? Like I never mentioned how I would be looking outside. One has to first stop talking about aisi aurtein aur waisi aurtein. Because when we stop doing that a sense of understanding will come. Because along with me she is saying this about a lot of strong women like me. By saying Divya has affected me. Just like me a lot of women exist who stand for themselves and win the situation."
ALSO READ Bigg Boss OTT: Akshara Singh Calls Neha Bhasin A 'Man Stealer' For Forging Connection With Pratik Sehajpal; Here's How Netizens Reacted
And now Divya's friend Akshara Singh has also come in her support and said, "Such a strong word she has used. I will not disrespect or dilute the word by talking about it without knowing the context. But as far as I know Neha, I think she is too strong, the things she has spoken about me when I left the house when I was not even there to defend myself or give my side was also disturbing. I think hurt karne wale statements toh unhone throughout show meinbole hain."
She went on to say, "It is such a shame that strong women of today like Neha spoke about me without me being there. Whatever lies she spoke on national camera came out without my side to it or me being able to say my side or point out her lies. I was hurt and angry at myself. So doosron pe ungliyaan uthane wali kya hi baatein kar rahi hain. Still with all my heart may she have a great life and career ahead. I don't want to keep any hard feelings for her."
For the unversed Neha in an interview to Zee News Digital while talking about her fight with Divya Agarwal on her undergarment, Neha had said, "She knew this thing (undergarment context) was affecting me and there were very few things that actually affected me during my stint in the show and so this was one of those. I would have cried but it was difficult to break me and so this was the thing which they kept on repeating on the show and so it was affecting me. And now, I'm making a comment which I know is very big but is true that at the beginning of my career, people like Divya have played with my mind and brought me on the verge of depression and brought suicidal tendencies in me. I'm sorry to her family for saying this but this is what she is doing and not only to me but many other contestants in the show."
Image Source: Instagram/singhakshara/divyaagarwal_official/nehabhasin4u , YouTube/SpotboyE