Breathe Star Amit Sadh Says 'OTT Is Finally Getting The Importance And Respect It Deserves' - EXCLUSIVE
Amit Sadh who had a solid year of triumphs on the OTT platform, speaks about his experiences in 2020 and hopes for 2021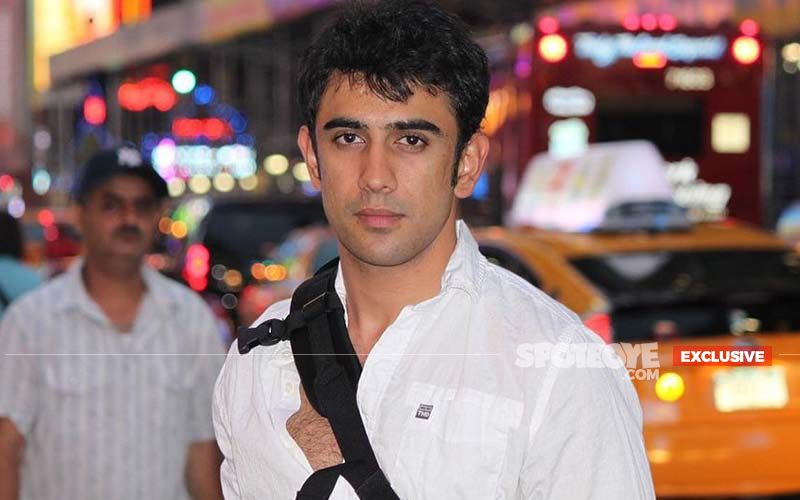 2020 was arguably the worst year of our lives. How do you look back on the year? What is your takeaway from this year?
2020 indeed was a difficult year for many of us. We went under a global pandemic which again affected people around the world and the year brought a lot of unexpected things to our plates. However, from a perspective of learning and exploring, this year has taught me a lot of valuable lessons and helped me grow more conscious about my surroundings. It brought in opportunities and it surely has been a rollercoaster ride.
You seem to have made the best of the year?
Yes.It has been a year of opportunities and learning. I got to work on some really amazing projects and got so much love from all the amazing people who keep me motivated to work everyday and create amazing things. Apart from all the mishaps going on around the world and the pandemic, there was a lot for me to learn and I hope I can grow more aware and loving as a human.
The OTT platform has changed the profile of the Hindi film audience. What is your take on cinema versus the digital platform?
Due to lockdown, the theatres were shut and since the audience was only able to consume the content through OTT Platforms. I've tried to watch as many movies and series as I could. Earlier, I used to watch content on Netflix, Amazon, Zee5, etc. and I am really happy to find such amazing Hindi content on all these platforms and I can't help but appreciate the staggering work people are doing in it. OTT is finally getting the importance and respect it deserves. A lot of underrated gems are shining on this platform.
In a year of bleakness and massive losses which are the films and performances you liked the most?
To start with, I loved Pataal Lok. After watching that series, your mind will wander to places with a million thoughts. Jaideep Ahlawat and Abhishek Banarjee have done such amazing roles, I find it astonishing the amount of hard work and dedication they must have put in to achieve this level of performance. I am really glad that Anushka Sharma took it upon herself to give these amazing stories a voice through her production. I've had a brief interaction with her during Sultan but, I believe in her vision in expressing her views through stories like Pataal Lok and Bulbbul. I also loved Panchayat, Jitendra Kumar's performance in it was doubtlessly amazing and the storyline was something related to the day to day life of people, which again I find very engaging.
Irrfan, Rishi Kapoor, Sushant... your thoughts on their abrupt departure?
Irrfan sir and Rishi sir were some amazingly talented actors and the fraternity still mourns their loss. Sushant was a good friend and him leaving has left a void. People have been saying inappropriate things about this issue and I try to get back at people who demonize such sensitive topics. Some of them do that to just haul attention and if we give them importance, they blabber even more.
What is your take on the toxicity on social media?
Social Media is a great place when used wisely, but I firmly believe that action should be taken against the making insensitive comments.
What are your plans for 2021 to take your life and career ahead?
I am looking forward to 2021 with much hope and aspirations. I want to travel and explore more, live life to its fullest. Refine my craft as an actor and make people who believe in me proud. Life's intense experiences change us in unimaginable ways. Our values change, our understanding of our own core beliefs change, our feelings towards the world around us change and our own idea of us changes. You're confronted with this whole new strange person that you are supposed to call yourself and I'm excited to find out what this year has in store for me. Moving into New Years with full force.
Image source: Instagram/theamitsadh, Youtube/Amazonprimevideo/sg